Today Pastor Choi talks about four aspects of our giving to the Lord: 1) Giving is to the Lord.  2) Giving is a matter of priority 3) Give cheerfully 4) Give sacrificially.  At the end of the sermon he places a tithing challenge before the congregation for 2014.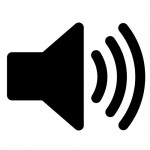 Gifts to God
Following is a summary of his sermon:
Gifts to God                  Luke 21:1-4
Luke 21:1-4
New International Version (NIV)
The Widow's Offering
21 As Jesus looked up, he saw the rich putting their gifts into the temple treasury. 2 He also saw a poor widow put in two very small copper coins. 3 "Truly I tell you," he said, "this poor widow has put in more than all the others. 4 All these people gave their gifts out of their wealth; but she out of her poverty put in all she had to live on."
Introduction
This morning we are going to think about aspects of our giving to the Lord.  In particular, I am going to talk about who receives our offerings, what is our proper attitude in giving, and at the end I will place a challenge before all of us.
Giving is to the Lord:
Here in the story, we see everybody, both the rich and the poor, bringing their gifts to the Lord.  In God's eyes no one is too poor to give.  It is God's mandate for every child of His to practice giving throughout their life time, because it is necessary for God's kingdom and healthy for the individuals after all; one who doesn't give is the poorest in the world no matter how wealthy s/he is.  E.g. Ebenezer Scrooge.
There's a misconception on giving among the believers: "Giving is for the church," they would say.  "I support the church."  In a sense, it is true.  However, our giving, first and foremost, is to the Lord, not to the church (Luke 21:4—gifts: original Greek says, offerings that belong to God).  Every single dollar we give is given to the Lord first before it goes into the church treasury.  E.g. Sunday offerings are presented on the altar to God.  Whatever amount we give, let us not forget, it is to the Lord: it is the Lord who receives and blesses it, and He uses it to His glory and honor.
What about the Church, then?  It is God's instrument to spread the gospel, to proclaim truth and love, and to practice justice and mercy.  To carry out such God-given tasks, the church needs financial resources and relies on our offerings to the Lord.  The church is entrusted with God's offering to execute the spending both faithfully and prudently.
Since we are giving to the Lord, we also give Him our best, not our left-overs.  E.g.  A widow would iron her dollar bills Saturday night to put them in the offering plates on Sunday.
Giving is a matter of priority:
The whole purpose of our annual stewardship campaign is not to ask for more money, but to train and help God's people to keep their life's priorities straight.   Think of your own budget, for example.  Many needs go into your budget such as mortgage payment, food, insurance, car payments, and so on.  Check out where the giving goes in.  Many of us find our offerings at the bottom—in other words; after spending our money for all those needs, we look for the offering money.  No wonder we have nothing left for the Lord.  Next time, when you budget your needs, place the giving on top of those priorities.  Why?  Because, this practice reinforces your priorities in life.  Each time you give to the Lord first, you declare to yourself and others that God is your number one priority.  Put God first and you will never regret.  Seek God's kingdom first, and your needs shall be met (Matthew 6:33).  Remember, your giving is not about the amount; rather, it's everything about the priority.
Give cheerfully: 
God loves a cheerful giver.  In every offering to the Lord, your heart goes in first before your dollar bills.  God counts your heart first.  Pay attention to the word "gifts—dora (in Greek)" in verse 1 and 4.  God never twists our arm to give something that we don't want to give; neither does He ever force anyone to give to Him.  Offerings are always to be voluntary and from the heart; given willingly, not reluctantly or under compulsion.   I doubt that the widow in the story ever grumbled when she gave everything she owned to the Lord.
Love motivates the giving, not duty.  Every time you give to the Lord, examine your heart and motive: why you give and what motivates you to give.  Consider the widow in the story.  What motivated her to give all to the Lord was her love for the Lord, not duty.  E.g. Terry's reason for tithing was for the love of the Lord, not a duty.
Give sacrificially:
Out of plenty vs. out of poverty (v. 4).  In the story, what impressed the Lord most was not the actual value of the two copper coins.  Rather, it was the widow's sacrificial giving: not the absolute amount, but how much her giving was in proportion to her living expenses.  The rich gave out of their abundance and surplus, which anyone can do.  The poor widow's mites weren't much, but she gave all out of poverty, which not many can do.  The Lord's standard in giving applies to us all: "How much do you have remaining after the offering is made?" (p. 242, Interpretation–Luke, Fred B. Craddock).   E.g. The Chicken and the Pig were passing a church on a country road, where they saw a sign reading "Charity meals for the poor, please contribute." Says the Chicken to the Pig "Sounds like a worthy cause, let's contribute a ham-and-egg breakfast." Responds the Pig, thoughtfully, "Madam, for you that would be contribution, for me a total commitment." (http://masterthefundamentals.rstata.org/2010/06/26/the-chicken-and-the-pig/)
Tithe Challenge:
One of the lessons we as God's people must learn and master is to rely on God for our financial needs.  Think of the widow in the story one more time.  Imagine what has happened to the widow after her visit to the temple.  Do you think God allowed her to starve to death because she had nothing left to live on?  Not at all.  God surely took care of her needs.
Many of us think it impossible to give tithes living in America.  Well, many others whom I know do just that and still thrive.  I believe any child of God can tithe and ought to, because it is God's command and His promise.  A lot of us, though, miss out on God's blessing, because we don't tithe.
Here's the challenge: Give ten percent of your income to the Lord for this coming year.   God commands His people to take up the challenge of tithes in Malachi 3:10: "10 Bring the whole tithe into the storehouse, that there may be food in my house. Test me in this," says the Lord Almighty, "and see if I will not throw open the floodgates of heaven and pour out so much blessing that there will not be room enough to store it."  Note here: God challenges us to test Him in tithing.  Nowhere else in the Bible allows us to test God.  I myself took up this challenge almost 40 years ago and have been practicing since.  I solemnly testify that God's promise is proven true.
Why do I recommend you to start tithing?  Because I want you to experience God in the way that you have never experienced Him before, and I believe tithing is the way to do it.  I challenge especially those who are financially strained.  Start relying on God's promise and see what happens.  E.g. Lois (after five years of tithing, she grew from a minimum paid health-aid to a business woman who owns massage therapy office).
Closing:
Remember the lesson: "The offering of everything, whatever the amount, is the unexcelled gift "(Ibid.)
My pastoral vision in people's giving is this: they give to the Lord cheerfully, willingly, and sacrificially to the point where the church asks them to "stop bringing your offerings!  We have more than enough!"—Exodus 36:4.
Amen.