2,000 years ago, Gabriel the angel visited a young woman named Mary in Nazareth.  She was told that she would conceive a boy child by the power of Holy Spirit.  Based on the story of Mary's conception, Pastor Choi expounds on three qualifications of God's worker: any believer who wants to work with God must bring "a willing heart," "courage," and "communication with God."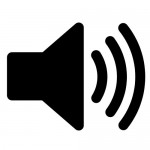 Work with God
Following is a summary of his sermon:
Work with God    Luke 1:26-38
The Birth of Jesus Foretold
26 In the sixth month of Elizabeth's pregnancy, God sent the angel Gabriel to Nazareth, a town in Galilee, 27 to a virgin pledged to be married to a man named Joseph, a descendant of David. The virgin's name was Mary. 28 The angel went to her and said, "Greetings, you who are highly favored! The Lord is with you."
29 Mary was greatly troubled at his words and wondered what kind of greeting this might be. 30 But the angel said to her, "Do not be afraid, Mary; you have found favor with God. 31 You will conceive and give birth to a son, and you are to call him Jesus. 32 He will be great and will be called the Son of the Most High. The Lord God will give him the throne of his father David, 33 and he will reign over Jacob's descendants forever; his kingdom will never end."
34 "How will this be," Mary asked the angel, "since I am a virgin?"
35 The angel answered, "The Holy Spirit will come on you, and the power of the Most High will overshadow you. So the holy one to be born will be called the Son of God. 36 Even Elizabeth your relative is going to have a child in her old age, and she who was said to be unable to conceive is in her sixth month. 37 For no word from God will ever fail."
38 "I am the Lord's servant," Mary answered. "May your word to me be fulfilled." Then the angel left her.
Introduction:
This is a fascinating story from a human's perspective, isn't it?  We see God working with a human, a mere country girl.  I am going to point out three things that stood out to me in the story, the things that are required of the believer who would like to work with God.  They are: a willing heart, courage, and getting into God's Word daily.
First, here's a brief recap of the story: 2,000 years ago, God sent Gabriel, His Chief-of-Staff, to a young woman whose name was Mary.  Mary was engaged to Joseph at the time, and the both resided in a small town called Nazareth whose population was less than 500 (James Strange).  [In 1918, 8000 people.  In 2011, 80,410.  60% Arabs and 40% Christians—wikipedia].   That day, Gabriel told Mary that by God's power, not by man, she would conceive a boy child.  The child would be called the son of the Most High.  He would forever reign over the house of David and His kingdom would never end.  Then, he left.
That's so great, isn't it?  So far so good.
Let's try to understand what was going through in Mary's mind and heart at that time.  One of the best ways for us to understand her mind and heart is to put ourselves in her shoes.  Had you been Mary, how would you have felt and reacted to this very unusual yet awesome visit from an angel?Willing Heart:
After the angel left, I believe, fears for the future began to arise in the heart of Mary.  She might have reasoned in her mind as follows: "Wow!  It's so great that God has chosen me to work with Him.  I am truly blessed.  Now, how am I going to break the news to my fiancé?  I know he is a good man, and I hope he will listen, but will he believe me?  What's going to happen if he breaks the engagement?  What about my family and friends?  Who's going to believe my story anyway?  Everyone will eventually find out about my pregnancy, too.  I'd better hide from people.  How else will I cover my belly for several months since it will be obvious to everyone?  Oh, will I be able to endure the cold stares and malicious gossip from the townsfolk afterwards?  I will be lucky if I am not pelted with stones.  Furthermore, how will my child endure the town gossip?  (Indeed, in later life, Mary and Jesus endured a malicious rumor which called Jesus "Mary's son (not Joseph's)—understood at that time as illegitimate child").
I love the way Mary responded to God's call in verse 38: here I am, Lord.  Let your will be done.  She could've easily said, "No, I don't want to!  Choose someone else, God!"  Yet, she embraced God's will with courage.  God never forces anyone to follow His will against their wish.  Rather, He only and always works with those who say a willing yes to His invitation.   My prayer for all of us is that we too, when invited by God, respond to God's call with amen saying, "Here I am, Lord.  Use me according to your will."  That leads me to the next point: courage.Courage:
Being favored by God doesn't always mean that everything in life will be exciting and wonderful.  In fact, being chosen by God to work with Him never means an easy road.  E.g. Abraham, Moses, Jesus, John the Baptist, and Paul.  On the contrary, working with God often means uncomfortable or even painful experiences.  A narrow and rugged road, for sure.  For a long time, too.  In fact, the greater the task is, the harder the road that lies ahead of you.  Only a few will choose to take this road.  Yet, the reward is great!  God's call is always worth saying yes to.  That was the path that Mary chose to follow.
Think of her again.  God already knew everything Mary would face or had to go through in the years to come.  Yet, He went ahead with His plan.  A poignant reminder here: no special provisions or protections were promised to Mary except His presence with her: except the fact that He sent the same angel Gabriel to Joseph, Mary's future husband, to assure him that her pregnancy was from God's Spirit, not from man.  "This is happening according to God's salvation plan," the angel assured Joseph.   "Therefore, take her as your wife (Matthew 1:20-21)."
That's all what God did for Mary.   No other special provisions or protections.  What's that mean for us?  Sometimes, when God calls us to work with Him, He provides us with one or two promises or assurances about the plan.  The rest, until its fulfillment, we must endure with courage, patience, and trust in the Lord clinging to His faithfulness.  E.g. My response to God's call to work in English speaking congregations.  When we work with God, we ought not to despair.  Rather, we should cling onto God, because the Lord will see us through, providing us with His sufficient grace and presence.Encounter with God: 
One more thing and I will be done.  Notice here how God communicates with His people.  For Mary: an angel appeared.  Not just an ordinary angel but God's Chief-of-Staff.  It demonstrates the extreme significance of the case, because Christ's birth was a water-shed event in human history.  Christ's birth divided the human history in two periods: B.C. and A.D.
God also used prophets to convey His messages to His people.  He also uses dreams and visions to communicate with us.
For most of us today, though, God uses the Bible to reveal Himself and His will to us.  The Bible is the best, the clearest, and the surest way to know God's will for us.  In the Bible, we meet with God and communicate with Him.  In the Scripture, He points us in the directions we need to go.  If the Bible is the meeting place, then our devotion time is the time to encounter with God.  That's why it is so crucial for us to get into the Bible daily.  E.g. God speaks to me in my daily devotion reminding me of His will in my life.  The other day's message was "Love does no harm to its neighbor (Romans 13:10)."  The same God in the same way sends His message to us every day.
One of the greatest tragedies among believers is this: many of us are so naïve as to neglect this opportunity to meet with God.  Too many of us never meet with God in the Bible, because we never expect to meet with Him in the Bible or to discover His will for us through the Bible.  Consequently, we end up living out our lives as if we are on our own; living life our ways, rather than God's.  We live every day with no eternal perspective on life.   Let's get into the Bible daily.Closing:
The Almighty God had a plan for Mary and Jesus.  He also has one for you.  You are not an accident.  Nothing is a coincidence in God.  You may not plan to be at a certain place at a certain time, but if God has meant you to be there, He will arrange accordingly, and it will happen (E.g. meeting old friends from Texas at Costco one time).  As Mary served as the instrument of God's salvation plan, so can you.  God wants you to be part of His plan.  You alone can fulfill that part.  He invites you to work with Him.  His invitation for you may not be as drastic as Mary's, yet God still works with you in your life.  Are you willing to say yes to His call?  Are you willing to take the narrow path for God? Are you willing to suffer on behalf of Jesus the Lord?  If you do, the reward will be great and eternal.  You will never regret it.  Let's work with God.
Amen.