Today Pastor Choi talks about agape love and its three attributes: 1. Agape love is divine.  God is agape—the author and source of divine love.  2. Agape love is unconditional.  God loves us unconditionally.  3. Agape love is reciprocal.  God expects us to love others as He has loved us.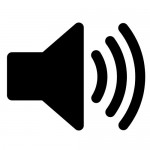 The following is a summary of his sermon:
Can Anyone Love without God?      1 John 4: 7-21
7 Beloved, let us love one another, for love is from God; and everyone who loves is born of God and knows God. 8 The one who does not love does not know God, for God is love. 9 By this the love of God was manifested in us, that God has sent His only begotten Son into the world so that we might live through Him. 10 In this is love, not that we loved God, but that He loved us and sent His Son to be the propitiation for our sins. 11 Beloved, if God so loved us, we also ought to love one another. 12 No one has seen God at any time; if we love one another, God abides in us, and His love is perfected in us. 13 By this we know that we abide in Him, and He in us, because He has given us of His Spirit. 14 We have seen and testify that the Father has sent the Son to be the Savior of the world.
15 Whoever confesses that Jesus is the Son of God, God abides in him, and he in God. 16 We have come to know and have believed the love which God has for us.  God is love, and the one who abides in love abides in God, and God abides in him. 17 By this, love is perfected with us, so that we may have confidence in the day of judgment; because as He is, so also are we in this world.18 There is no fear in love; but perfect love casts out fear, because fear involves punishment, and the one who fears is not perfected in love. 19 We love, because He first loved us. 20 If someone says, "I love God," and hates his brother, he is a liar; for the one who does not love his brother whom he has seen, cannot love God whom he has not seen. 21 And this commandment we have from Him, that the one who loves God should love his brother also (1 John 4: 7-21, NASB).—-26 times of "beloved," "love," and "to love."—all rooted in agape (love).
What does love mean?  Let's listen to a group of 4 to 8 year-olds what they think love is (Read the excerpts from internet below).
Subject: Love according to children
"When my grandmother got arthritis, she couldn't bend over and paint her toenails anymore.  So my grandfather does it for her all the time, even when his hands got arthritis too.  That's love."   Rebecca – age 8.
"Love is when a girl puts on perfume and a boy puts on shaving cologne and they go out and smell each other."  Karl – age 5.
"Love is when my mommy makes coffee for my daddy and she takes a sip before giving it to him, to make sure the taste is OK."  Danny – age 7.
"If you want to learn to love better, you should start with a friend who you hate."  Nikka – age 6.
"There are two kinds of love.  Our love.  God's love.  But God makes both kinds of them."  Jenny – age 4.
"Love is when you tell a guy you like his shirt, then he wears it every day."  Noelle – age 7.
"Love is like a little old woman and little old man who are still friends even after they know each other so well." Tommy – age 6.
"During my piano recital, I was on a stage and scared.  I looked at all the people watching me and saw my daddy waving and smiling.  He was the only one doing that.  I wasn't scared anymore."  Cindy – age 8.
"Love is when your puppy licks your face even after you left him alone all day."  Mary Ann – age 4.
"I let my big sister pick on me because my Mom says she only picks on me because she loves me.  So I pick on my baby sister because I love her."  Bethany – age 4.
"When you love somebody, your eyelashes go up and down and little stars come out of you."  Karen – age 7.
"You really shouldn't say 'I love you' unless you mean it.  But, if you mean it, you should say it a lot.  People forget."  Jessica – age 8. 
And we think they don't notice….
Introduction
Can Anyone Love without God?
The answer depends on how you define love:
Let's check out how Oxford English Dictionary defines love: 1. affection: a strong feeling of deep affection for someone or something, especially a member of your family or a friend (a mother's love for children).  2. Romantic: a strong feeling of affection for someone that you are sexually attracted to (fall in love with each other).  3. Enjoyment: the strong feeling of enjoyment that something gives you (a love of learning).   4. Someone or something you like:  a person, a thing, or an activity that you like very much (tennis is my first love).
Yes, anyone can love a person whom they are sexually attracted to.  That's a basic human instinct.  All humans do.  So do all the animals.  Yes, anyone can love someone else whom they have a strong and deep affection like their children, parents, spouses, even pets.  Most parents love their children based on their parental affection.  Such a love is built in the parents, both in humans and animals.  Yes, anyone can love their favorite sports team and cheer for the champions of Super Bowl because of their proud achievements.
Contents
But, the love I am going to talk about this morning is far different from these types of love.  The love I am going to talk about is far greater than all of these combined.  The love we are going to focus on this morning is the love the Bible constantly talks about.  It is called agape—the divine love or God's love.
Agape love is God's love. It is divine.  It is the ancient love of God, the present love of God, and the future love of God.  It never changes.  From the very beginning of the universe, God has constantly exercised agape love for humanity and for all the creatures.  Since the same God wants and expects His children to practice the same love as His, (yes, He wants you and me to practice the divine love in our daily lives), we need to seriously think about agape love this morning.  We will pay a close attention to three attributes of God's love so that we may have a better understanding of it, learn from it, and put it into our daily practice.
Three attributes of agape: divine, unconditional, reciprocal.
Agape is divine:  Where does agape come from?  From God (1 John 4:7).  The Bible says that God is agape (love).  He is the author and source of agape.  Agape love is the very essence of God.  His purpose for humanity/ His creation of all things/ His providence for all creatures are based on His love.   E.g.  The reason why God created us and the way we are created (fearfully and wonderfully made) is because He loves us.  The reason why God gives us life every day and provides our daily needs is because He loves us.  The reason why God disciplines us is because He is our loving Father.  The reason why He sent Christ to the cross is because God loves us (Romans 5:8).   Everything God does is motivated by love.  So should we be like God (1 Thessalonians 1:3).
Agape is unconditional:There are two kinds of love: conditional love and unconditional love.  Conditional love is "if" love.  The way I love you totally depends on what I get from you and how you behave.  It is a merit system.   E.g. I will love you if you are lovable.  I will love you if you love me back.  I will love you if you behave well.   I'll scratch your back if you scratch mine.Unconditional love, however, never depends on the recipient's merits.  Rather, it totally depends on the giver (will and grace).  It is exercised regardless of the recipient's merits.  It is "in spite of" love.  That's how God loves us.  He loves us unconditionally.  That's how God demonstrates His grace and love for us in Christ.   He loves us in spite of what we have done or what we have not done.  He loves us, the unlovable.  He loves us despite our sins.  He loves us even though we never deserve His love.  E.g. The Beauty and the Beast—love the unlovable.This is what the Bible says: God is holy (nothing impure or unclean can stand before Him).   We are called to be holy like God, yet all have sinned and fall short of the glory of God (Romans 3:23).  No matter how hard we try, we still cannot reach God's standards of holiness with our own merits.  Now, whenever we sin, there are always consequences, which the Bible calls the wages of sin that is death.  However, God doesn't want us to pay the wages of our sins by ourselves, so, out of His love for us, He sent Christ Jesus instead to the cross.  The innocent and the sinless Christ, taking over your sins and mine, paid the penalty on our behalf once and for all so that we may go free.  Cross is the ultimate expression of God's love for us.Did we deserve such a great love of God?  No.  Even though we were the enemies of God due to our sins, even though we fell short of God's standards, even though we were so unlovable, God still loved us.   That's agape love.
Agape is reciprocal.   Agape love is always a two way street.  Got love?  Love back.  God loves us and we love Him back by loving those around us.  "Do you love Me?" says God, "Then, love one another."  We reciprocate God's love by loving others.What is love?  Bob Dylan says, "It's just a four letter word."  How do you define love?  This is mine: Love is the expression of our love for God toward fellow humans in the same manner that we have received divine love.  A good example is Jesus.  E.g. He has experienced God's love to its fullest extent.  He learned such divine love from God, and He loved God back by loving sinners as God had loved Him.  He demonstrated His ultimate love for us by taking care of our sins on the cross.  This time, the same Jesus wants us, the recipients of His unconditional and sacrificial love, to love back, not to Him, but to other fellow humans.  His command is simple: to love one another as He has loved us (John 13:34).  Love God? Love others.  (1 John 5:1).  If anyone asks you why you love others, tell him/her that because God has loved you.  The Bible says, 11Beloved, if God so loved us, we also ought to love one another." (1 John 4:11).One more thing: The demonstration of agape is the sign of knowing God (John 17:26).  If we claim that we know God, yet fail to love others, then we are liars.  If we don't love, then we don't know God because God is love (1 John 4:8).  Know God?  Love God.  Love God?  Love others.  E.g. "I really only love God as much as I love the person I love the least"—Dorothy Day.Conclusion

Back to the original question:

Can anyone agape love without God?  I don't think so.  No one can love unconditionally without God or without God's help.  God has called you to love others unconditionally, even your enemies.
What is your answer to His call?Let us pray.