Today Pastor Choi talks about the importance of giving thanks to God regardless of our circumstances.  The sermon points out that worship is the key to staying thankful, because it shifts our attention from ourselves to God.   Based on Psalm 100:4-5, he expounds on three reasons for thankfulness at all times and in all circumstances: 1) The LORD is good 2) His loving kindness is everlasting.  3) His faithfulness continues from generation to generation.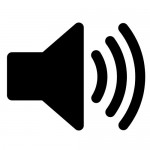 Nothing to Be Thankful for
Following is a summary of the sermon:
Nothing to Be Thankful for?    Think Again.                            Psalm 100:1-5
Psalm 100
New King James Version (NKJV)
A Psalm of Thanksgiving.
100 Make a joyful shout to the Lord, all you lands!
2 Serve the Lord with gladness;
Come before His presence with singing.
3 Know that the Lord, He is God;
It is He who has made us, and not we ourselves;
We are His people and the sheep of His pasture.
4 Enter into His gates with thanksgiving,
And into His courts with praise.
Be thankful to Him, and bless His name.
5 For the Lord is good;
His mercy is everlasting,
And His truth endures to all generations.
Introduction: Last January, as pastor of this congregation, I designated this year to be the Year of Gratitude.  My goal is to help all of us to cultivate the habit of giving thanks to God in all circumstances.  We are doing this, not just for the sake of doing it, but for spiritual, emotional, and physical benefits.
Here is a recap of what I said last January:  Gratefulness is used only under good circumstances, yet thankfulness covers a greater territory than gratefulness; both good and bad circumstances.  For instance, I am grateful when someone does something nice for me.  I cannot be grateful, however, when the same person hurts me.  Neither can I be grateful when bad things happen to me.  However, in the same bad circumstances, we the believers are called to be thankful, not because we are glad that such bad things happened to us, but because we can trust in God and put everything in God's hands.  Be thankful in all circumstances; it is God's will for us.
Statistically, only one out of ten people in the world remember to say "thank you" when good things happen to them.  Far less people would be thankful to the Lord in all circumstances.  Even in the Church of God.  We need to change that.
I told you about my plan in January: that I would do a reminder sermon every other month (six times this year).  Today is the day that I do that sermon: series number two.  Series number one covered giving thanks because 1) it is God's command, 2) it is better than the other option, and 3) it is good for your health.  Today I am going to talk about worship and thankfulness.  Want to be thankful in all circumstances?  Then, stay in the spirit of worship all the time, because worship helps us to cultivate the habit of giving thanks regardless of our circumstances.
You may wonder: how can worship help me to be thankful to God in all circumstances?
Please note that the worship I am talking about here includes but is not limited to Sunday worship services where we sit in the pews.  Worship can take place anytime and anywhere; we can worship God when we drive.  We can worship Him when we cook or are in the shower.  This is what I mean by worship: staying in constant spirit of worship of the Lord wherever you are and whenever you can.
What does worship have anything to do with being thankful to God, you may ask?  This is how it works: worship shifts our attention from us to God.  When properly done, worship helps us to fix our eyes on God, not on our problems.  What do we do in worship?  We adore and praise God's Holy name.  We see God is far greater than our problems.  We ask for God's help.  We are reassured of God's faithfulness.  And we hold onto God's truth, not our feelings.
Let me put it a different way.  Instead of focusing on the bad things, we focus on God, His greatness, His faithfulness, and His goodness.  Worship helps us to look up to God and trust in Him who makes all things beautiful for those who love Him.  Worship helps us to trust in God's ultimate good will for us.  You see, we can be thankful to God only when we trust in Him who turns all the bad things into for our good in due time.
All these things I mentioned always happen in worship.  In fact, those are the very things that we need in bad times such as trust in God's ultimate good will, relying on God's faithfulness and wisdom.  Those are the very essential ingredients of worship and they are only cultivated through worship.  That's why constant worship equips us with thankfulness to God.  Without God, no one can be thankful.  Without worship, we cannot learn to be thankful.  With God, however, we can be thankful all the time in all circumstances.
In today's reading, God commands us to enter God's gates (and His house) with thanksgiving and bless His name (v. 4).  We all go through life's hardships.  And, there are times when we feel so lousy that we say to God, there's nothing I can be thankful for, even when we worship on Sunday mornings.  Or, we say to God, everything is all right but this one thing kills me and my spirit of gratitude, and I cannot be truly thankful.  But, in those moments, remember verse 5 where God gives us reasons to be thankful.  There are three.
First, we can be thankful because the LORD is good.  If you can't find anything in your life to be thankful for to God, use this one.  Over and over again, as often as you can, especially in the midst of darkness and gloom, declare yourself that "the LORD is good." Make a habit of saying that the LORD is good all the time, in both good and bad times.
Let's think about the meaning of "The LORD is good."  What's that mean exactly?  Does it mean the same as when I say, "Chelsey is good at math? Or "my mom always has been good to me?"  One thing you would agree with me is this: divine goodness is far more superior to its human counterpart.  Although it is true that we humans carry in us a trace of divine goodness that God has endowed in our nature from birth, we cannot even compare the divine goodness with our own.  In fact, the Bible declares that God is the only One that is good, when all other human goodness appears like filthy rags.
Here, "God is good" means that He is incorruptible.  That is, when our human goodness is conditional, changing, and corruptible, His is not.  His goodness doesn't change according to circumstances, either.  Ours do.  So, in bad circumstances, when we declare that God is good, this is what we actually do: we declare that "God is the ultimate judge of what is good and I will not judge."  In other words, by doing so, we put our judgment call in God's hands, not in ours, whether something just happened to us is good or not.  E.g. how many times have we realized that what was considered bad turned out to be good and vice versa? (e.g. someone missed the train and later the train derailed).  God is good all the time.  Let's say it together in one voice:  God is good (me)—All the time (congregation).  All the time (me)—God is good (congregation).  Amen.
Next, we can still be thankful when we are in a dump, because God's loving kindness is everlasting.  He is loving and kind.  He is merciful.  He will be that way forever.  The original Hebrew of kindness carries the meaning that He is kind to the needs of His people and His creatures forever.   Therefore, I can safely say that God knows your needs and He will provide them according to His riches.  He is aware of what you are up against and will provide you a way out.   Notice here, the word 'everlasting' or 'endures' forever.  His mercy, His love and His kindness never run out.  They last forever and ever.  How comforting to know that!  It gives us another reason to be thankful.  Don't wait to give thanks to God until things turn around.  Take a pro-active approach saying, "Lord, I am in a dump, but I am thankful for your loving kindness.  I know you will do something about my situation soon.  Amen."
Finally, we are thankful, because His faithfulness continues from generation to generation.   What does it mean that God is faithful?  It means that He keeps promises for us even when we find ourselves unfaithful to Him.  It means that His affection and allegiance with us are steadfast.  He is reliable and trusted.  He adheres to the truth even when we don't want to hear it.  E.g.  Matthew 1:6.  "David was the father of Solomon by the wife of Uriah." God tells the truth no matter what—Bathsheba was Uriah's wife, not David's.  God calls a spade a spade!  How comforting to know that God is never swayed by mood swings and circumstances!  How assuring to know that God's truth stays the same forever and ever!  Let me say again: our God is the same, yesterday, today, and forever!  He never changes and His faithfulness endures forever!  Furthermore, His faithfulness to you will pass onto your children and it will continue on to your grandchildren and their children's generation.  He will stay true to you and your descendants forever and ever!  So, how can we not be thankful to Him?!
When we remember to give thanks for God's goodness, loving kindness, and faithfulness, and practice these things in the spirit of worship all the time, we can be thankful even in adversity.
One last thing: About three years ago, I had a heated argument with a close friend of mine.  The discussion on a certain topic went so wrong that he stormed out on me.  Since then, for the next six months, he never contacted me either by email or phone.  He must have been pretty mad at me.  So was I.  During that time, I felt like a dark cloud hovered over me blocking all sunlight from above.  Almost at the same time, God led me to 1 Thessalonians 5:18—"be thankful in all circumstances, for it is God's will" for me!  So, I forced myself every day to thank Him for both good and bad things, including this one.  It wasn't easy at first, but I did it anyway, because I didn't want to go against God's will.  About six months into doing it, I began to see a breakthrough and a change, not in circumstances, but in me: I stopped complaining and began to trust in the Lord and His goodness.  Eventually, God gave me courage to contact him back initiating the reconciliation.  Surprisingly, he accepted my offer and in fact admitted that he was so ashamed of his behavior that he couldn't contact me first.  Since then, we became good friends again.  Praise God!
I also learned not to focus on the problems, but rather focus on God who is greater than my problems.  Verse 5 tells us this: despite your reality, hold fast onto the word of God and use it as your spiritual weapon against your enemy.  In midst of feeling lousy, declare to yourself: "I thank God, not because where I am, but because He is good.  I thank God, not because how I feel, but because His mercy and love endures forever.  I thank God, not because I am happy, but because His faithfulness continues through all generations."  Keep doing that in the spirit of worship, and you will see God's power lift you out of tough situations, no matter what they may be.
Amen.