Today Pastor Choi continues his series on the Holy Spirit.  He explains what the Spirit of God does for God's children.  Two things: one before and up to the point when we become children of God and the other after we become born again.  The Spirit of God quickens our spirit to life and leads us in truth.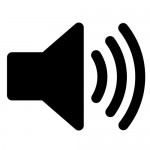 Holy Spirit . Ministry
Following is a summary of the sermon:
 The Ministry of the Holy Spirit              John 14:26, 16:13-15
John 14:26    New American Standard Bible (NASB)
26 But the Helper, the Holy Spirit, whom the Father will send in My name, He will teach you all things, and bring to your remembrance all that I said to you.
John 16:13-15     New American Standard Bible (NASB)
13 But when He, the Spirit of truth, comes, He will guide you into all the truth; for He will not speak on His own initiative, but whatever He hears, He will speak; and He will disclose to you what is to come. 14 He will glorify Me, for He will take of Mine and will disclose it to you.15 All things that the Father has are Mine; therefore I said that He takes of Mine and will disclose it to you.
I. Introduction
Last week I talked about the identity of the Holy Spirit: who the Spirit of God is.  We learned that the Holy Spirit is the third divine being of the triune God whom we serve and worship.  He is the divine person who has the distinctive characteristics of a person such as intellect, emotions, and will.  We also learned that He is not a mere power or energy from God.  Neither is He at our beck and call.  Rather, we are the ones at His beck and call.  He gets a hold of us and uses us according to His own will.
This morning as we continue our series on the Holy Spirit, I will focus on the ministry / works of the Holy Spirit: what the Spirit of God does.   John Wesley once said that the works of the Spirit are remarkable in every society on earth (both secular and Christian).   In every corner of the world, and in every creation of God, we can see the hands of the Holy Spirit.  From the very beginning of the earth (Genesis 1:2) till now, the Spirit of God has been closely working with God and is still moving around the entire universe.  Furthermore, He is the One who dwells among us and moves around in the Christian Community (I Corinthians 12) helping all Christians.
We can spend our entire life studying about the Holy Spirit.  We will never lack study materials on the Holy Spirit.  In fact, there are tons of studies on the Holy Spirit and what He does (e.g., Theological Dictionary of New Testament alone assigns 132 pages under the title of the Holy Spirit).   Although I realize that we ought to spend a great deal of time on each area of the Spirit's ministry in both the secular and Christian world, this morning I will limit my attention to the ministry of the Spirit in the Christian context, particularly His works among individual believers.  We will look at what He does for the followers of Jesus.   All the things you are about to hear from me are based upon my own studies of the Bible.
II. Contents
Before I dig deeper, there's one thing I want you to remember:  that is, no matter what the Holy Spirit does, He does everything for the glory of Jesus Christ (John 16:14, He will glorify Me, for He will take of Mine and will disclose it to you.).  To glorify Jesus Christ means to lift up His name high.  In whatever the Holy Spirit does and teaches, He never puts down Jesus or exalts someone else.  He never contradicts Jesus' teaching or doing, either.  For instance, suppose you were quite impressed with a sermon that you believed it is from the Holy Spirit.   Yet, if the message contradicts what Jesus said in the Bible about the same subject, then you would surely know that his teaching is not from the Holy Spirit because the Holy Spirit never contradicts what Jesus has said (E.g. predicting the exact date and time of the End times).
The New Testament tells us that the Spirit of God does two things on behalf of us God's children: one before we become believers and the other after we become believers.  One: He makes our spirit alive.  The other: He leads born again believers to conduct lives worthy of God's calling.
               A. The Holy Spirit is a life-giver.  He gives life to our dead spirit.  You heard me right.  He quickens our dead spirit back to life again.  Did you know that before you became a believer in Christ, even though your body and soul were alive, your spirit was dead?  (Mine too.  Everyone's, in fact).  How is it possible?  This is how it happened.
In the beginning, God created Adam and Eve.  They were a wonderful creation of God, so perfect and almost as intelligent as God (e.g. Adam named all cattle, the birds of the air, and every animal of the field—Genesis 1:20).  They were very close to God in communications, too.  There was no barrier in their communication with God.  They enjoyed the enormous privilege of hearing God's voice audibly and talking with God face to face with no mediator (Genesis 3:9, 10).
One day God commanded Adam, "You may freely eat of every tree of the garden; but of the tree of the knowledge of good and evil you shall not eat, for in the day that you eat of it you shall die (Genesis 2:16-17)."
You all know the story well.  Adam and Eve disobeyed God.  They ate the very forbidden fruit after they had fallen for Satan's temptation.  I remember the question I had when I first read the story: even though they disobeyed God's command, their body and soul didn't die immediately, did they?  For the question, why they didn't die right away, some biblical commentators explain it this way: the death that ensued immediately was a spiritual one rather than a physical one.  Spiritual death came right away in the day of their eating the fruit, and the physical one followed too but in much later time.   Since the spirit is the realm where the communication with God takes place, the death in spirit means the loss of the ability to communicate with God.  In other words, their disobedience to God completely severed their ability to directly communicate with God.  The privilege of direct communication was gone from them forever. It's like trying to communicate with a corpse—no response.
This event of spiritual death affected all the future generations from then on: a terrible consequence of sin (a.k.a. original sin) befell humanity: from Adam to his children, and to their children and so on.  Now, all of us, the descendants of Adam, are born with our spirits dead—that means, we were alienated from God with no direct communication going on between God and us.  That's why the Bible says that we were dead through our trespasses and we remained in darkness and sin (Ephesians 2:1, 5).   We were sinners, who were under the control of the power of sin and death.  We used to do whatever our sinful nature (or flesh) demanded us to do, not what God wanted us to do.  We were slaves to sin and estranged to God.   We were alive to sin, yet dead to God.   All this was before we knew Jesus.
However, when the Holy Spirit came to us (that is after Jesus ascended into Heaven), He granted the believers faith by which we believed what Jesus has done for us on the cross: He died on the cross in order to take away our sins from us.
When it comes down to faith, we must be eternally grateful to God, because not everyone has been blessed with faith in Christ.  Not everyone believes in Jesus like we do and confesses that He is the Messiah.  No one can call Jesus Lord except by the Holy Spirit (1 Corinthians 12:3).  Our faith is the good work of the Holy Spirit.  Only those who have been chosen by God have such a privilege to call Jesus Lord.
Now, when we accept Jesus as our Savior, the Holy Spirit quickens our dead spirit to become alive again and fully restores our communication with God again.  The Bible calls this process "born again", of course, not physically but spiritually (Nicodemus) (John 3:6).  Jesus said to Nicodemus, "Unless you are born again of the water and the Holy Spirit, you can't see or enter the kingdom of Heaven" (John 3:3, 5).  Jesus meant, "Unless you have faith in Me, unless your spirit becomes alive in Me, you will never enter the kingdom of Heaven."   When we are born again, our spirit is set free (Romans 8:2) from the bondage of sin and death.   We are no longer slaves to sin and death, and we become children of God.  That's when the Holy Spirit begins His next work in us: the new life in the Spirit.
               B.  The Holy Spirit is a Counselor/Teacher: He leads us into the truth.
Once we become God's children, God never leaves us alone as orphans.  Rather, He provides the Spirit of truth to assist us to walk in truth and in love all the time.  How does He help us?  First, the Spirit of God dwells in every one of us 24/7 (another expression in the Bible: He abides in us: 1 Corinthians 3:16, 6:19, 1:22, Romans 8:9—in our heart, in the innermost, in our belly—John 7:38).  He teaches and reminds us of the truth that we may live a life filled with truth (John 16:13, Romans 8:14).  He also fills our hearts with love so that we may love one another as Christ has loved us.   If someone claims to be a believer and constantly lies or cheats, then we must know that he is not a genuine believer.  If another person claims that she is a Christian yet refuses to forgive others, she is not a true believer, either.  Maybe they are church goers, but they certainly ignore, and even quench the Spirit of truth and love in them.
So, here's the list of things He does for us.  First, He is with us and available to us all the time, especially at times of temptation (Luke 4:1, Matthew. 4:1).   Next, He intercedes with God for us with groans that human words fail to express (Romans 8:26).  It is truly comforting to know that someone always pleads with God on our behalf, isn't it?  The Spirit of God also gives us the understanding of what gifts God has freely given us (1 Corinthians 2:12).   Furthermore, He commands us what we ought to do (Acts 13:2).  He warns us (Acts 20:23) and forbids us (Acts 16:6, 7).  He is the Comforter, Counselor, Helper, and Advocate for us (John 14:26, 15:26).   He is the one who sanctifies, disciplines and trains us so that we may be worthy citizens of Heaven (Romans 15:16) (e.g. Job).  I cannot speak for every Christian who has gone through suffering (or is going through right now), but one thing I can assure you from my own experiences is that in some of my past sufferings I've seen God's sanctifying hands (sanctifying grace) mold me into a better and more fitting citizen for Heaven.   We cannot ask for anything better than the Holy Spirit!
The bottom line is this: God has done His part to make the Holy Spirit available to us.  In order to benefit from the indwelling coaching of the Holy Spirit, we need to be sensitive and teachable to the Holy Spirit.  I will talk about this topic–the sensitivity to the Holy Spirit– next time.
               III. Conclusion
If I were to leave this world today, then I would leave my family with the most precious, the most important and useful thing to them.  In the same way, as Jesus left His disciples in this world, He left with them the most precious gift of all: the Holy Spirit.  The same Holy Spirit, the Divine Helper, is given and available to us. He is indispensable in our heaven bound journey.  It's time that we started enjoying this enormous privilege and benefit of guidance from the Holy Spirit.
The Holy Spirit is for you.  He is in you.   He is ready and eager to lead and coach you, but He does only when He is asked by you.  The ministry and the works of the Spirit are good for you only when you invite Him to guide and lead you.  You have your part to play.  You have to ask Him to lead and guide you. Would you ask Him today to be your divine Helper?  If you would like to, say after me the following prayer:  "Lord, Jesus, I believe in you and what you have done on the cross for me.  You took away my sins forever.  I am forgiven, because you paid the wages of my sin.  I thank you for that.  I also thank you for giving me Your Spirit on my behalf.  I believe that He dwells in my heart.  I humbly ask the Holy Spirit in me to lead me, guide me, and teach me in your truth starting today.  In Jesus' name I pray.  Amen."  Thank God for answering your prayers and start walking with the Spirit of truth.