Today Pastor Choi talks about four keys to good health: T.O.P.C.  Trust in the Lord, Obey God's commands, Pray, and Clean Thinking.  When we follow these keys faithfully, we will enjoy good health in our body and soul.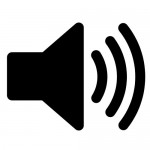 Keys to Good Health
Following is a summary of the sermon:
Keys to Good Health
3 John 2   New American Standard Bible (NASB)
2 Beloved, I pray that in all respects you may prosper and be in good health, just as your soul prospers.
Introduction
Most people I know want to have a long life with good health.  So do I.  I am sure you do, too.  Did you know that God also wants us to enjoy life with good health?  Of course, He does because He is our loving Heavenly Father.   In fact, He wants us to prosper in all areas of life; in all the things we do, and be in good health as our soul is right with Him (3 John 1:2).
When it comes down to our physical health, God is interested in how we maintain good health and how we use our body.  Here are some examples found in the Scriptures: Honor God with our body (1 Corinthians 6:20).  Offer your bodies as a living sacrifice (Romans 12:2).   Learn to control your own body (1 Thessalonians 4:4).  Never use your body for sexual immorality (1 Corinthians 6:13).  Do not hate your own body (Ephesians 5:29).  Do not put your body through harsh treatments (Colossians 2:23).  Stop presenting the members of your body to sin as instruments of unrighteousness; but rather present them as instruments of righteousness to God (Romans 6:13).  If any man destroys the temple of God, God will destroy him, for the temple of God is holy, and that is what you are (1 Corinthians 3:17).  Based on these verses, I would say that maintaining a good healthy body and using it for His glory and honor is God's will for us.
Contents
Speaking of good health and how to maintain it, you don't need my personal advice.  In fact, there are plenty of good tips out there such as proper diet, right exercise, good night's rest, and so forth.  And, it is a good thing that we hear about them almost daily.
However, God's people often are ignorant of what the Bible says about good health that we neglect God's wisdom thereon.  We are smart in worldly wisdom, but poor in God's wisdom for our health.  The difference between God's wisdom and that of the world is this: the one in the world may sound good, but it has no control over our fleshly indulgence (Colossians 2:23): These are matters which have, to be sure, the appearance of wisdom in self-made religion and self-abasement and severe treatment of the body, but are of no value against fleshly indulgence.
This morning, I am going to present to you four keys to good health that are found in God's Word.  Of course, there are more than four tips for health in the Bible, but I am going to limit them to four for the sake of time.  I believe these four will top any secular health tips and when we follow faithfully we will be in good health.
4 Keys to Good Health (T.O.P.C.): Trust—Obey—Pray—Clean Thinking
Trust in the LORD
The Bible declares that trust in the LORD surely brings health to our body.  Listen.
5 Trust in the LORD with all your heart and lean not on your own understanding; 8 This will bring health to your body and nourishment to your bones (Proverbs 3:5, 3:8)
How does 'trust in the Lord' 'bring health to our body'?  This is how it works: When we trust in the Lord, we believe in His good will (nothing but the best) for us.  When we trust in His good will, He will protect us from the evil one (John 17:15) and bless us with every spiritual blessing (Ephesians 1:3).   When we trust in the Lord, we don't have to trust in ourselves or our own ability.  In turn, God fills us with a true security that we are His own and we belong to Him.  He also fills our hearts with an assurance that He loves us and provides whatever we need (food, clothing, shelter).  That keeps us going strong every day without worries.  E.g. I still remember 30 years ago on the plane to America, both my wife and I declared that our trust is in the Lord, not in money.  He has proven His faithfulness to us since.  We never lacked anything in material possessions.   In fact, this option of trusting in the Lord is far better than having a billion dollars in my bank accounts and constantly worrying about tomorrow.  I recommend you to do the same: declare every morning that you trust in the Lord in all matters, particularly in your own health, and begin to enjoy good health.
Obey God's Commands
God's Word promises that when we obey God and His commands, we will be blessed in all areas of life.  All these blessings will come upon you and overtake you if you obey the Lord your God (Deuteronomy 28:2).  God also warns us that if we choose to disobey Him, curses will come upon us: So all these curses shall come on you and pursue you and overtake you until you are destroyed, because you would not obey the Lord your God by keeping His commandments and His statutes which He commanded you (Deuteronomy 28:45).
When we obey God and His commands, He declares that we are His own.  Our relationship with God comes with lots of benefits, both spiritual and physical, that includes good health.  Now then, if you will indeed obey My voice and keep My covenant, then you shall be My own possession among all the peoples, for all the earth is Mine (Exodus 19:5).  He won't withhold any blessings from those who obey Him.  If you consent and obey, You will eat the best of the land (Isaiah 1:19).  He will be your protection as well.  But if you truly…do all that I say, then I will be an enemy to your enemies and an adversary to your adversaries (Exodus 23:22).
Although there are many commands that we ought to pay attention to, I picked three.
Rejoice (1 Thessalonians 5:16).  Do you rejoice in the Lord without ceasing?  When we rejoice in the Lord and make it part of our character, then we will enjoy good health.  How?  Here's how.  A rejoicing spirit brings forth a cheerful heart and the cheerful heart serves as good medicine.  A cheerful heart is good medicine(Proverbs 17:22).  E.g. A man with cancer laughed 10 minutes every day watching comedies.  After a while, he was cured.
Be thankful (1 Thessalonians 5:18).   This has proved to be an excellent benefit to my own health.  E.g. I begin my day, not with coffee, but with doing of thanking for 20 things.  If you want to know how important it is to be thankful every day, try the opposite: be grumpy every moment for a week, and see how it affects your health.
Forgive (the Lord's Prayer).  You don't need further explanation from me.  An unforgiving spirit can cause cancer.  Forgiveness and repentance restore health to our body.
Pray
It is a no brainer that our mental health is directly related to and affects our body health.  In fact, the Scripture has been telling us about this downward connection for thousands of years.  Doctors say that stress and anxiety frequently cause health problems such as high blood pressure, depression, and even back pain.   E.g. Dr. Pizzi (neuro-surgeon): the last place for blood supply is spine.  Unresolved prolonged stress can cause back-pain.
There are more things, God's Word points out, that also negatively affect our health such as envy, despair, shame, guilt, and rejection.  Listen.
Envy rots the bones (Proverbs 14:30).  A Crushed Spirit dries up the bones (Proverbs 17:22).
An excellent wife is the crown of her husband, but she who shames him is like rottenness in his bones (Proverbs 12:4).
Heart is broken within me; all my bones tremble (Jeremiah 23:9).  Our bones are dried up and our hope is gone (Ezekiel 37:11).

On the other end, peace in the mind is essential to good health.  A heart at peace gives life to the body (Proverbs 14:30).  Peace with God, with family, and with neighbors bring forth good health.
Reality: our lives are full of anxieties and stresses.  We cannot entirely get rid of them.  However, we can manage them in God's way.  That way is prayer.  When we pray, we will be able to ward off such negative impacts on health.
Prayer: Antidote to Anxiety: Be anxious for nothing, but in everything by prayer and supplication with thanksgiving let your requests be made known to God. 7 And the peace of God, which surpasses all comprehension, will guard your hearts and your minds in Christ Jesus (Philippians 4:6-7).Clean Thinking
E.g. Dr. Samuel Moffett: professor at Princeton Theological Seminary.  He was very active both physically and mentally: He would jog 2-3 miles daily on tread-mill and was writing volumes of books.  All in his 80s!   Once asked, he shared his key to longevity: Clean Life.  No Smoking/Drinking.  Clean Thinking—Clean Heart and Clean Mind.
Cast out the bad/negative thoughts from your heart and mind: Envy rots the bones (Proverbs 14:30).   A Crushed Spirit dries up the bones (Proverbs 17:22).  Stop storing up anything negative or dark such as images of horror and lusts.
Instead, fill your heart and mind with good/positive/honorable things: Good news gives health to the bones (Proverbs 15:30).  Fill up your mind and heart with good and honorable thoughts: Finally, brethren, whatever is true, whatever is honorable, whatever is right, whatever is pure, whatever is lovely, whatever is of good repute, if there is any excellence and if anything worthy of praise, dwell on these things. (Philippians 4:8).Closing
Good health begins with embracing God's ownership of our bodies. He owns our body; we don't.  Then, as stewards of God's property, we begin to take a better care of our bodies that will lead us to good health.
Prayer of commitment: "Lord, starting today, I will trust in You.  I will put my trust not in money or anybody else but You.  Nothing but You.  No one but you.  I will also obey You with all my heart and mind.  When I do, You will bless me both spiritually and physically.  I will rejoice in You all the time.  I will be thankful in all circumstances, both good and bad.  I will forgive anyone who trespasses against me.  I will pray every day with thanksgiving and will not let anxiety take peace away from me.  I will cast out all negative and unclean thoughts.  Instead, I will store up Your Word in my heart.  I will fill my mind with godly thoughts.  In Christ's name, Amen."