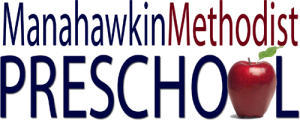 Manahawkin Methodist Preschool is a non-profit school established as a mission outreach for the community.
Our purpose is to help young children to become intellectually aware, emotionally secure and socially adjusted in a safe and pleasant environment.  It is the philosophy of the school to expose the children to basic religious concepts in an age appropriate manner.
Our children are encouraged to realize they are loved and precious to God.