We are here to serve God and God's people.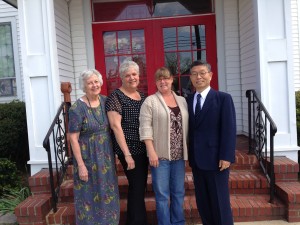 From Left to Right: Vel Gamble (Music Director), Cheryl Conti (Secretary), Lori Nielson (Custodian),  Kyewoon Choi (Pastor).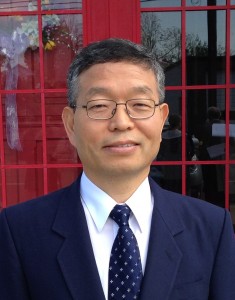 Rev. Kyewoon Choi, Pastor.  Born and raised in South Korea, he came to America in 1985 with his newly married wife Sunwoo. He studied Economics in a Ph.D. program at Michigan State University for the next two years.  Then, he graduated from Princeton Theological  Seminary, NJ, in 1990 with an M.Div.  Before he came to Manahawkin, he served God's people in two congregations: one in Michigan for seven years and the other in Little  Silver, NJ for sixteen years, all in cross-cultural and cross-racial settings.  Having a heart for local parish ministry, he is actively involved in mission trips with both youth and adults.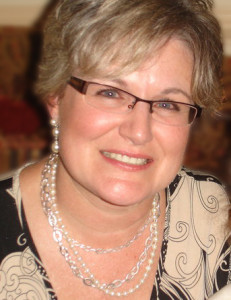 Lisa Mower, Preschool Director.  I began working as a teacher's assistant in a Pre-K class in 1988. I continued to work in the summer camp program throughout college and during my years as librarian at St. Catherine's School in Spring Lake. After only a few years, I left St. Catherine's to go back to the preschool as Pre-K teacher. My degree is in Library Science but my heart is in the preschool. I came to Manahawkin Methodist in 2008 after 3 years at home with my daughter.