Today Pastor Choi continues focusing on God's resources that are available to God's people.  This time it is God's peace that transcends circumstances.  He also talks about how we can get God's peace in our hearts and minds: by trusting in God, by trusting in God's providence, and by fixing our eyes, hearts, and minds on nothing or nobody but on God.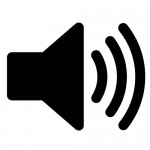 Rely on God's Resources (4). His Peace
Following is a summary of the sermon:
Rely on God's Resources (4): His Peace                 Isaiah 26:3, 1 Peter 5:7
Isaiah 26:3
New International Version (NIV)
3 You will keep in perfect peace
those whose minds are steadfast,
because they trust in you.
1 Peter 5:7
New International Version (NIV)
7 Cast all your anxiety on him because he cares for you.
Introduction:
Three Bible translations caught my attention (King James, New American Standard, New International).  They say that God will keep in perfect peace those who trust in Him.  I asked myself, "Why perfect peace? Why not just peace?  What's that mean?"  In the original Hebrew text, it says, "You will keep in Shalom Shalom (repeats twice);שָׁלֹ֣ום ׀ שָׁלֹ֑ום ."  The literary technique used here is to ensure the readers, God's people, to understand the meaning of the writer, God: never ever forget that those whose hearts are fixed on the LORD will have peace in their lives.
Number of the occurrences of "Peace" in the Bible: Total 250 times.  OT: 155 NT: 95.  You may wonder what's the importance of word frequency in the Bible?  The more frequent a word is, the more significant it is.  Besides some common words such as "the (almost 64,000), and, of, to, that," and so forth, the most important nouns are LORD (6749), God (3995: by the Psalms it occurs about 2000 times, OT: 2678, NT: 1317—OT as twice many as NT)  (cf. Esther doesn't mention God).  Money (113: 61 OT 52 NT), Pleasure(s) (38: OT 28, NT 10), Health (22), Heaven(s) (622).  Family (205). Worries (4) (OT:1, NT:3) Anxiety (7: OT 5 NT 2). Fear(-s, -ed, -ful) (336: OT 268 NT:68). Peace is very important for us to know.  So is it to our daily life.  Everyone longs for peace.
For my curiosity, I checked out how often we have peace in human history.  I put the following question on Google search: How many wars have there been in the world? 
"Answer:  (bolded certain parts for emphasis)
There can be no definite answer to this question, given that when speaking of war we can speak of international wars, intra-national wars. Also there is often contention over what constitutes a war.However, estimates suggest that for 362 days of the year, there is a conflict going on somewhere in the world. This excludes internal (or civil) wars. Estimates also suggest that there have only been 250 years of peace in over 3400 years of documented history. (Some people suggest there have only been 26 days of peace). 

There are currently over 40 wars ongoing, in which over 1000 people die per year (those which result in fewer deaths are excluded from UN statistics), occurring world wide. There have been hundreds since the end of the Second World War. "

(http://wiki.answers.com/Q/How_many_wars_have_there_been_in_the_world)

As Lloyd Cory said, "Peace is the brief glorious moment in history when everybody stands around reloading." (Lloyd Cory, Quote Unquote)
We desire not only peace in the world, peace in the nation, peace in society, but also peace at home, and especially peace in mind and heart.
Contents:
If all of us want peace so badly in our hearts and minds, why does it seem like so little people have/enjoy it?   Perhaps, the reason why many people don't have it is because they may look for peace in the wrong places.   When was the last time that you were disillusioned with broken promises of peace made by either politicians or bank accounts?  E.g. I know a retiree from Lucent Technology with millions of dollars of company stocks.  He lost everything when the company stock lost values.  Let's not be fooled.  True and lasting peace is found only in God.  God alone gives such peace that is good both inside of our hearts and outside in the world.
What is divine peace?  It's the peace God gives to His children.  This is what God's Word says about divine peace.
God is the author of peace, establishes peace, gives peace (Isa. 26:12, Jer. 14:13, Jn. 14:27).  He is our peace (1 Co. 14:33).  Christ is our peace (Eph. 2:14).  Jesus is the Prince of peace.
The God of peace wants us to have the peace of Christ in our hearts.
The peace that God gives is a kind of peace that doesn't rely on happy occasions or bad circumstances.  In fact, it never relies on outside circumstances.  It is transcendental.  It is that calm of mind and heart that isn't shaken by adversity.  It is a rather strange calm that human words cannot explain, but the person knows it when s/he receives it from God.
How do we get God's peace?  There is only one way.  You cannot buy God's peace.  You get it only by trusting in Him.  Trusting in God is same as putting your heart and mind in His care, in His hands, and in His purpose.  The image in Isaiah 26:3 is this: the heart of the one who trusts in the Lord is sustained by God like pottery is in the masterful hands of potter. Imagine that you want to keep a most delicate jewel in the most secure safe in the world.  Let me tell you: your heart is that jewel and the most secure safe in the world is God.
 Reality Check: what do you trust in?  Really.   E.g. Dollar bill "In God We Trust."  Really?   Do we not rather trust in our bank accounts, health, family, government?  You can easily find out by yourself what you really trust in by looking at what you constantly think of and where your mind and heart are set on.
Here's what I mean by trusting in the Lord.  Trusting in God means that we don't rely on our own understanding of what's going on in our lives.  Rather, we believe/profess that God knows what He is doing.  E.g.  A man holding onto a branch of tree on cliff for life, screaming for help.  He prays to God for help…God says, "Let go of the branch."…Without letting go of the branch, he screams again, "Is anyone else out there?"
Trusting in God also means that we set our minds and eyes on Him, not anything/anybody else.  E.g. Apostle Peter walked a few steps on water before he began to sink, because he was afraid of what was going around him when his eyes were off from Jesus.
The same Peter speaks to us in 1 Peter 5:7 about the way we handle our daily anxiety: Cast away (and do not claim back) anxiety to God, because He cares for you (literal translation: Your business is His).  E.g.   When the disciples were about to drown in the middle of lake one night, they woke up Jesus saying, "Master, you sure care about us, don't you?"
Closing:
Horatio Stafford, a business man in Chicago, sent his wife and three daughters to Europe by ship while he remained back in the States, intending to join them later.  En route there was a terrible storm and a shipwreck during which their three daughters drowned.  Mrs. Stafford made it to safety and wired back saying, "All of our daughters have been lost.  Only I have been saved."  He took the next vessel.  As they came near the place where his daughters drowned, the skipper of the ship pointed to the place where the other ship had gone down.  It was there on the deck of the ship he wrote these stirring words: When peace like a river attendeth my way, When sorrows like sea billows roll; Whatever my lot, Thou hast taught me to say, "It is well, it is well with my soul" (John Haggai, How to Win over Worry).
Horatio's eyes, his heart and mind were fixed on Jesus, not on the tragedy.  He still declares to us that the Lord knows what He is doing.  He shows us how we dwell in God's perfect peace: by trusting in the Lord.
Amen.