On this Christmas Eve, Pastor Choi exhorts the congregation to have faith and trust in Jesus by giving all their cares and anxieties to Jesus the new born King as they celebrate the birth of Jesus.  Jesus intends to keep all their cares with Him and not give them back to them.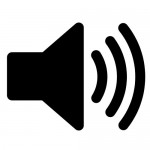 A Christmas Reflection 2013
The following is a summary of the sermon:
A Christmas Reflection                          Dec. 24, 2013
Have you been out lately, either in the mall or at the stores for last minute shopping?  I just did that yesterday, stopping at a couple of stores.  Every store I visited was packed with people.   All of them, children and adults alike, were busy getting things they needed, either food or gifts—all for Christmas!
Speaking of gifts, last Sunday, our Sunday School threw a birthday party for Jesus.  Rosemary, our Sunday School superintendent, asked the kids what birthday gifts they would bring to Jesus besides anything with monetary values.  One child said love.  The other said faith.  The third child said friendship.  I was deeply touched with their answers and, in fact, was very proud of these 6-8 year old kids!
As the kids gathered for Jesus' birthday party, we too are gathered here tonight to celebrate the birth of Jesus the new born King.  If I may ask, what gifts would you bring to Him, besides anything with monetary values?
Some of us may present the gifts that would fit and honor the new born King like the three wise men did: gold, incense, and myrrh.  We may bring adoration, praise, and worship to Jesus.
Others may bring their broken dreams and hearts, wounded spirits, weary souls, and tired bodies for healing and restoration.  In fact, our lives are full of such broken relationships, hurts, abuses, hatred, sorrow, confusion, sadness, tears, spiritual hunger and thirst, …the list goes on.
Most of us, however, would bring personal concerns, anxieties, and even doubts on behalf of our loved ones (E.g. A concerned wife asked for a pastoral help for her husband's spiritual backsliding).  Even for ourselves, we would bring our worries about the uncertain future at work, financial struggles, health problems, school situations, relationships, and even for the world peace.
No matter what concerns you bring, one thing is certain: Jesus intends to keep them with Him, not give them back to you.  He doesn't want you to take them back home!  (That's actually what a lot of us do in our prayers.  We pray for God to take over, and then at the end of the prayer, we take them back!).
No matter how big your concerns may seem to you, remember that Jesus is greater than any problem in the world.  He can handle them.  He will wipe your tears.  He will restore your spirit and grant rest and peace to your soul.  He will quench your thirst and heal your body.  He will answer your prayers.  He will be with you forever!  Just come to Him.
Tonight, Jesus grants you repentance for forgiveness.  He offers Himself to every one of us: His life, His truth, and His love.  He offers us eternal life.  He gives us the hope of resurrection and takes away the fear of death.  He sets us free from the bondage of sin.  He grants us rest, peace, strength, and courage to face tomorrow!
As you go home tonight after the service, remember that Jesus is Immanuel (God is with us).  He is with you.  Have faith and trust in Him.  And remember once again that Jesus loves you.  That's why He came to the earth after all.
Merry Christmas to you all!