Today, Pastor Choi introduces a few practical ways for God's people to say thanks to Jesus first and to each other: writing thank-you notes, acknowledging in public those folks who helped and loved us, praying for loved ones, keep "gratitude journal," doing of thanking every day for twenty things and so on.  Thanksgiving is a mark for the believers in Christ that glorifies God in the world.  It is God's will for us.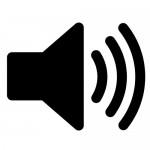 Say Thank You to Jesus
Following is a summary of his sermon:
Say Thank-You to Jesus     
"Whatever you do in word or deed, do all in the name of the Lord Jesus, giving thanks to God through Him" (Colossians 3:17).
"I thank my God every time I remember you" (Philippians 1:3)
Introduction
Recap of my last messages:  In January, as pastor of the congregation, I designated this year to be the Year of Gratitude.  My intention was to encourage God's people to live a life of gratitude (not seasonally around Thanksgiving Day only, but daily).   I promised that I would preach six times on this topic of gratitude.  My sermon this morning is the fifth one.
In the past eight months I spoke about the reasons why we must be thankful and the benefits thereof.   Why thankful?  Because it is God's will for us to be thankful in every circumstance, both good and bad (1 Thessalonians 5:18).  Do you want to live out God's will for you?  Then, be thankful in all circumstances.  It is important to be grateful in good circumstances.  However, it is far more important for us to trust in God and His good will for us in bad circumstances—the Bible calls that attitude and act of trust "being thankful."   God is a master weaver.  He weaves all things (both good and bad) in our lives and makes them work together for our good in the end (Romans 8:28).
In March, I preached that we ought to learn to give thanks to God, not based on what happens to us, but based on God's attributes: for His goodness, loving kindness, and faithfulness (Psalm 100:1-5).  God commands us to bring a sacrifice of thanksgiving even when nothing good goes on in our lives.  He expects us to cultivate the attitude of thanksgiving throughout our lives.  Last May, using the story of the ten lepers whom Jesus healed, I reminded you to express your gratitude right away when the occasions arise.  Do not put it off, or you may lose the opportunity.
In July, I spoke about three blessings thanksgiving brings to us: the peace of Christ that rules (Colossians 3:15) in our hearts, the effective prayers (Philippians 4:6-7) and God's deliverance (Psalm 50:23).  Thanksgiving is a prerequisite for God's deliverance.  Do you need God's deliverance in your life right now?  Spread the red carpet for God to come into your life and rescue you from your trouble.  That red carpet is thanksgiving.
Contents
A sick lady with troubled walking once served as usher in the Board of Ordained Ministry.  Her job was to collect hundreds of ballots from members.  Each time she collected the paper ballot, she said "Thanks."  She must have said it hundreds of times that day.  I told her that she was an unofficial Guinness World Record holder of saying thanks the most in one day.   A few months later I saw her restored to a full health.  The power of saying thanks—that's what I am going to talk about today.
What can I compare thanksgiving to?  It's like oil in a machine.  Like oil makes the machine run well, thanksgiving makes our relationships run smooth without friction: our relationship with God and our relationships with others.  When we say thanks to each other, it also refreshes our soul and it warms up the heart of the recipient.  E.g.  "Each time you give thanks, you're literally being regenerated—you're being recharged" (Henry Gruver).
This morning, I am going to suggest some practical ways to give thanks to God and to people.   I hope you pick up at least one or two and start using them right away.  There are many ways people express their gratitude.   To name the few:
Thanks a Million/Zillion
I owe you one.
I'm deeply indebted.
I appreciate your help.
I couldn't have done it without you!
Words are inadequate to express my gratitude.
You=Awesome         Me=Grateful
My gratitude knows no bounds.
Sometimes you can simply say thanks with a look or tears.Now, here are some specific ways we can express our gratitude to God and to others:
Say "Thank-You" to Jesus and to people (notes, cards, email, texts, phone calls…).  E.g.  One time I preached on giving thanks to people.   We also had a visitor that day.  The next day I sent her a thank you note for attending the service.  She wrote me back saying:  "Dear Rev. K. Choi, I attended your service on September 1st with my boyfriend.  We had driven down from Maine to come and visit my grandmother.  As I sit and write this thank you letter for your card, I have also finished two other ones.  I remember that was part of your sermon that week about stopping to think about how much time it took someone to send you a thank you note and making time to reciprocate it.  It was very useful information and I am putting it to use.  Thank you for your thoughtfulness." (Cheriese Lawrie).
Acknowledge in public those who helped and loved you (1 Corinthians 16:18).
Be generous to others, for it generates thanksgiving (2 Corinthians 9:11).
Remember loved ones in prayer with thanksgiving and joy (Ephesians 1:16, Philippians 1:3-4).
Keep "Gratitude Journal" every day for five things.
Say, "I get to do…." instead "I have to do…"
Count blessings three times a day.
Drop a Thanks Card in a Thanks Box.
When greeted by someone "How Are You?"  Answer "Thankful" or "Grateful for You."
Say grace before each meal.  Grace and Thanksgiving share the common Greek root (charis).  Consider Italian Grazie and Spanish Gracias.   Two things happen when you say grace: you remember the Giver of all blessings, and the prayer cleanses the food (1 Corinthians 10:30).
Doing of Thanking for 20 Things (D.O.T. 20).  Start your day with thanksgiving.  Begin with the ten things you are grateful for.  Then, add another ten things you are unhappy / concerned about and be thankful to God for His goodness and providence.  Do it every morning.  You will see the difference.Conclusion
Thanksgiving is a mark for Christians.  When we give thanks to God, we glorify God and His name among us.  When we thank the people, it also refreshes their hearts and ours.  Therefore, it is a right thing to do.
Let's say, "Thank You" to Jesus and others as often as we can.
Amen.