Today Pastor Choi talks about God's greatest gift and the best news to humanity: Jesus the Savior of the world.  Through the story of the shepherds and the angels, he points out the following: 1) Salvation is for all.  2) Sharing of the good news is up to us. 3) Peace on earth is only possible in Christ the Prince of Peace.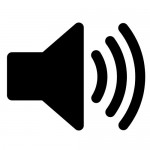 Following is a summary of the sermon:
The Shepherds and the Angels                    Luke 2:8-20 (KJV)
8 And there were in the same country shepherds abiding in the field, keeping watch over their flock by night.
9 And, lo, the angel of the Lord came upon them, and the glory of the Lord shone round about them: and they were sore afraid.
10 And the angel said unto them, Fear not: for, behold, I bring you good tidings of great joy, which shall be to all people.
11 For unto you is born this day in the city of David a Saviour, which is Christ the Lord.
12 And this shall be a sign unto you; Ye shall find the babe wrapped in swaddling clothes, lying in a manger.
13 And suddenly there was with the angel a multitude of the heavenly host praising God, and saying,
14 Glory to God in the highest, and on earth peace, good will toward men.
15 And it came to pass, as the angels were gone away from them into heaven, the shepherds said one to another, Let us now go even unto Bethlehem, and see this thing which is come to pass, which the Lord hath made known unto us.
16 And they came with haste, and found Mary, and Joseph, and the babe lying in a manger.
17 And when they had seen it, they made known abroad the saying which was told them concerning this child.
18 And all they that heard it wondered at those things which were told them by the shepherds.
19 But Mary kept all these things, and pondered them in her heart.
20 And the shepherds returned, glorifying and praising God for all the things that they had heard and seen, as it was told unto them.
Listen to Handel's Messiah songs #14-17 (for 3:50 minutes) before the message.
Salvation for All
Salvation is the greatest and the best news ever in human history.  Why?  Because, it is God's gift for all that matters for eternity!  No exception.  Absolutely free, too!   Everyone is invited to take it.  No money, no status, no education is required.  Only faith is necessary to take it!  That's why it is the greatest news for all.  Here in the story, its greatness was modestly put this way: Good news of great joy (v. 10—good tidings of great joy).  What was the angel referring to?  The birth of our savior—Christ the Lord—is good news and great joy to everyone (v. 10).  Think of it for a while.   This birth of the savior for all was a culmination of God's mysterious salvation plan for humanity: the forgiveness of sins through Jesus the Son of God by His death on the cross.  This salvation plan was conceived by God alone, laid out by God alone, revealed by God alone, and executed by God alone.  It was done in God's time (kairos) and in God's way.  It was exclusively done for God's glory and solely prepared for our spiritual necessity.  Roy Lessin (founder of Christian greeting card company Day Spring) puts our need of salvation well in his poem, "God sent us a Saviour."    Here it reads:
–       If our greatest need had been information, God would have sent us an educator.  If our greatest need had been technology, God would have sent us a scientist.     If our greatest need had been money, God would have sent us an economist.       If our greatest need had been pleasure, God would have sent us an entertainer.  But our greatest need was forgiveness, so God sent us a Saviour.
Let's not forget that this salvation through Jesus is for all people, not just for a few chosen ones.  Not just for the Jews.  Not just for the Gentiles.  But for all.   Salvation is God's free gift for all.  Everyone needs it.  Everyone needs to take it.   However, they won't be able to take it until they hear about it first, and they won't hear about it unless someone tells them.  That's why God wants you and me to be the instrument of passing of the great news on to the person next to us.  That leads us to the next point.
Sharing of Good News
The way God's great news was shared/spread in human history was like this: God→ angels→ shepherds→ the family of Jesus→ and beyond.   Or, Jesus→ apostles→ Early Church→ missionaries→ and beyond.  I would call this process of sharing the gospel–the sharing chain of the gospel.  This chain, like a prayer chain, has been going on for the past 2000 years all over the world.  Very likely, someone in our lives passed the great news onto us that we became a believer in Christ.  The same chain of sharing should not stop with us.  It must go on to the next person.
Think of today's story again.  The angels were told by God the great news of Christ's birth and they passed it onto the shepherds.  The shepherds, then, passed it onto the family of Jesus.  Both the angels and the shepherds heard and passed onto others as exactly as they had been told (v. 20) —it should be the model for our witnessing.  You don't have to reinvent the story.  Just pass along what you heard.  Sometime in your life, the gospel story was brought to you by someone.  Then, you have met the Lord.   You have seen Him, touched Him, heard Him, and experienced the Lord Jesus.  Then you pass it onto the next person.  That's how it goes with the gospel sharing.  We tell others in the same way that we were told.
Reality Check:  many of us, when it comes down to sharing the gospel, stay mum.  We, in fact, have trouble sharing the good news with others, in the name of not wanting to push the religion to others, right?  Some of us are even afraid of sharing of Christ's great love for all.   We say that we'd rather share our faith quietly through our silent witness of love.  Sounds great, doesn't it?  Does it work well, though?  When was the last time you brought one soul to Christ through silent witness?  Folks, don't get me wrong.  Witnessing to the name of Jesus through life examples works; God uses your love to bring people to Christ and I don't negate its value.  However, that's not the main way God's people share the good news with others.  Think of all the examples in the New Testament—how the disciples of Jesus Christ took God's love to the world.  They were a loud bunch who proclaimed Jesus' name in the market place not quietly but aloud, they talked to people in public, and they turned the world upside down in the name of Jesus.  Had they chosen to witness Jesus' name through their silent love, I (in fact, a lot of us) wouldn't have heard the gospel yet and still living in darkness without knowing Jesus.  In my case, my brother invited me to church in the name of Jesus.  In fact, I am glad that he didn't choose to witness through his love.  E.g.  Sharing the good news with others is like sharing the victory of your favorite baseball team or football team.  Imagine your favorite team the Phillies won the World Series.  Imagine the Eagles won the Super Bowl.  If you were a Phillies fan (or Eagles), you wouldn't silently share your great joy for your team, would you?  You would call around everyone you know and even throw a party to celebrate your joy with others, right?   Why don't we do the same with the great news of salvation that matters to all for eternity?
In today's story, I see the same excitement and joy, if not more,  among the angels and the shepherds on the night of Christ's birth.  They both were so excited that they didn't keep the news to themselves.  Instead, they right away passed the good news of salvation onto others with great joy and enthusiasm (both glorified and praised the Lord for what He has done –v. 13, 20).
The chain of good news is still expanding and growing today.  You are one of the links of the salvation chain.   Don't be the last link.   When my brother passed the good news to me, the good news didn't stop there.   I too passed it onto others and still do with a great conviction that Christ is the best present I can ever give to anyone.  On the Day of Judgment, together we will stand before God with those who received the good news from us.  On that day, they will say to God, "Thanks for bringing me the great news through so and so (put your name here)."  God will say to us, "Well done, my good and faithful servants.  Enter into my rest!"
Peace on earth
When it comes down to peace in the world, too often our hearts get disturbed/discouraged with what is happening in the world.  E.g. Ebola to begin with.  Kidnapping and Bombings in Nigeria by Boko-Haram.   Michael Brown, Eric Garner, and Tamir Rice.  Another school shooting in Portland, Oregon (12/12/14), and even a 6 year-old boy in Texas whose father carved a pentagram on the back of his son with a utility knife a couple of years ago.   I cry out to the Lord, "What's going on in our world?"  Not to mention all other troubles going on in the Mideast among nations such as Israel, Gaza, Syria, Iran, Iraq, and ISIS.  The list goes on.
My heart is literally aching and crying out for peace in the entire world.  Not just for peace in America.  Not just in Africa.  Not just in the Mideast.  Not just in the Korean peninsula.  But, in every corner of the world and in every single home.  Peace on earth.  Peace for all.  I am sure you feel the same way as I do.  We all cry out to God for "Peace among men."   We all ask in our hearts such questions as, "When, Lord, and how long should we wait for peace for all?"
Here's what I believe: Reformation of the system may reduce the police brutality.  A peace treaty among nations will help a little too.  Some believe that we can establish peace on earth without God and without depending on God.  Well, I disagree entirely, because we need God.   The world already tried to achieve peace in the past century through the League of Nations and failed to prevent World War II.  Even with the United Nations, the system is broken and not working well.   Peace, in my humble opinion, never comes from human schemes.  Peace is a heart issue; therefore, it must come from God.  Unless there's a change of heart among all, there won't be a lasting peace among us.  Unless there's a fear of the Lord in everyone's heart (which deters us from doing what is evil) and unless Christ's love rules in our hearts that we no longer want to hurt others, there won't be permanent peace.  That's why I say to all that only Christ is the answer (by the way, He is the Prince of Peace and He is the one who refused to use a sword even though He was perfectly capable of it).
We all know that when Christ returns God's permanent and everlasting peace will prevail in the world.  Until then, we ought to live as peacemakers wherever we are.   Christ has called us to be the peacemakers (Matthew 5:9).  We must bring Christ's peace wherever we go: beginning in our hearts and in our homes, families, work places, schools, churches, our communities, and beyond.
This Christmas may the birth of Christ be in your heart and in your family.  This Christmas may the birth of Christ be the greatest joy you've ever had.  This Christmas may the Lord help us to be the excited bringers of the good tidings to others—the birth of Jesus the Christ.  This Christmas may the peace of Christ keep your hearts and minds.
Amen.