Today Pastor Choi expounds on the meaning of following Christ.  He points out three marks of a Christ's disciple: self-denial (all-of-Christ- none-of-me): obedience (keeping His commandment to love one another): service (serve as Christ did with humility).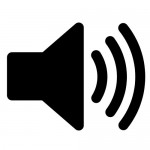 Following is a summary of the sermon:
Following Jesus                       Matthew 4:18-20
Jesus Calls His First Disciples
18 As Jesus was walking beside the Sea of Galilee, he saw two brothers, Simon called Peter and his brother Andrew. They were casting a net into the lake, for they were fishermen. 19 "Come, follow me," Jesus said, "and I will send you out to fish for people." 20 At once they left their nets and followed him (NIV).
Introduction
(Begin the sermon with group discussion for two minutes: What does it mean to be a Christian?  Am I a Christian?)
Once I looked up the definition of "computer" in a 1920s dictionary: one who computes.  Today everyone understands it quite differently: "A computer is a general purpose device that can be programmed to carry out a set of arithmetic or logical operations automatically" (wikipedia).  Its original meaning got lost or changed over time.
What about the word 'Christian'?  Same thing happened.  2,000 years ago, the disciples of Jesus were called Christians first in history at Antioch (Acts 11:46).  Today, however, it has lost its original meaning even among believers.  Sadly, in America, it is often associated with a political movement and misused as a political term, far from its true meaning.  E.g. During election, "evangelical Christians"—a political group with negative image.
The true meaning of "Christian" is the disciple of Christ.  The follower of Jesus.  The one who learns from Jesus the Master and lives out His teachings accordingly.  That's what we are going to think about this morning: the meaning of following Jesus.
Contents
The meaning of Following Jesus:
2,000 years ago, in Galilee, Jesus invited a fisherman Simon Peter and Andrew his brother to come and follow Him (Matthew 4:19).   Think for a moment about the meaning of following.  Today, we tend to use the word "follow" casually such as "Follow me on Twitter."  Back then, however, following Jesus never meant casual or no-sweat as today.  Rather, it meant serious business and a total commitment.
Did you notice what Simon and Andrew did when they were called by Jesus?  They dropped everything and followed Him (v. 20): they left behind their vocation, their family, and their dreams.  In those days, and still today, following the Master meant to live together with Jesus, breathe together, eat and sleep together, walk and journey together, be together all the time.  Go wherever and whenever Jesus goes.  Memorize the teachings of Jesus and live out.  Experience everything together with Master: from praise to persecution even suffering and death; from the glorious moment on the mountain top to the grotesque scene at the foot of the cross.
Following Jesus never means, as some of us believe and practice today, "Twice a year," "1 hour on Sunday morning," or "one day a week."  Imagine a married couple spending time together like that.  No wonder our Christian life has no intimacy with Jesus, no power or joy.  If your walk with Jesus rather has been boring, think about the amount of time you spend with Him.   Let me repeat: being Christian means to be with Jesus 24/7/365.   That's the life of a disciple who follows Jesus.
In such seriousness, 2,000 years ago, Jesus called the Twelve to be His disciples.  They, except Judas Iscariot, all followed Jesus for the next three years and for the rest of their lives.  In the end they turned the world upside down.  That's the power of the gospel.
His call still continues today: Jesus still looks for those who would "follow" Him and to be His "disciples."  He still invites us to be the kingdom agents for God following Him with purpose and commitment.
I looked up in the Bible to understand what it entails to be His disciple, and I have discovered three marks of Christ's disciple.
Three marks of a Christian:  Self-denial, Obedience, and Service.
The first sign is Self-Denial: Then Jesus said to his disciples, "Whoever wants to be my disciple must deny themselves and take up their cross and follow me (Matthew 16:24).
To follow Jesus means all in, live or die.  E.g. My military training camp:  Zip Line across river with single pulley: Are you ready to die?  Christ asks you this morning, "Are you ready to die for Me?"  If you are, then, you are in.  Not half-half.  Never lukewarm.  Be either hot or cold.  Ready to die and live for Christ and His cause.  This command is not just for a few pastors or a few religious fanatics.  It is for every believer who is serious about their faith.  This attitude of all-in may look foolish to the world but it is essential to God's kingdom.  It may be a total waste to the world but actually eternal gain to you.
The real question is this: Is Jesus worth following and dying for?  Absolutely!  In fact, Christ and His kingdom are worth of everything we have!  Listen to Jesus.  "The kingdom of heaven is like a treasure hidden in the field, which a man found and hid; and from joy over it he goes and sells all that he has, and buys that field" (Matthew 13:44, NASB).
That's what the Twelve did with Jesus.  They waged their entire lives on Jesus.  That's how Paul spent his life: "I have been crucified with Christ and I no longer live, but Christ lives in me. The life I now live in the body, I live by faith in the Son of God, who loved me and gave himself for me" (Galatians 2:20).  That's how Jim Elliot, missionary to Auca Indians, lived out his life: "He is no fool who gives what he cannot keep to gain that which he cannot lose" (Jim Elliot).  So should we.  Let our lives be Christ only and Christ alone. 
Self-denial means none of me and all of Christ.  When we deny ourselves, we pursue the Kingdom of God, not the Kingdom of Mine.  It is all about Christ and none of me.  Don't be like those who seek their own interests before the Lord's.  E.g. Someone's prayer: "Lord, not Thy will but Mine be done."
Don't believe in the false gospel that promises glory and crown without cross and self-denial.  Those who don't want to give up on their self and self-interests are unfit for the Lord Jesus.  E.g. Jesus turned away some want-to-be disciples in John 6:66.  They no longer followed Him.
The second sign of Christ's follower is obedience.  "10 If you keep my commands, you will remain in my love, just as I have kept my Father's commands and remain in his love" (John 15:10). 
 To remain in Jesus means to obey His Word.  To obey His Word is to keep His commands and to love one another as He did: "A new command I give you: Love one another. As I have loved you, so you must love one another. By this everyone will know that you are my disciples, if you love one another" (John 13:34-35) –Love one another as Christ has loved us.  Unconditionally and sacrificially.  E.g. Korean pastor (Pastor Sohn Yang-Won) who adopted the murderer of his son during the Korean War.
Reminder: We don't have the power to love as Christ on our own. "I am the vine; you are the branches.  If you remain in me and I in you, you will bear much fruit; apart from me you can do nothing (John 15:5). Apart from Him we can do nothing.  Like the branches have no power to bear fruit by themselves without the vine, we have no strength to love without Christ.  The power comes from Jesus.  Philippians 4:13: "I can do all things in Christ who strengthens me." 
The third sign of discipleship is service:  For even the Son of Man did not come to be served, but to serve, and to give his life as a ransom for many" (Mark 10:45).
The same Christ calls us to be the servant of all:  (cf. Secular governments, rulers and authorities rule over you).  Not so with you. Instead, whoever wants to become great among you must be your servant (Mark 10:43).
Christ served us with humility and expects us to do the same: "In your relationships with one another, have the same mindset as Christ Jesus" (Philippians 2:5).
Let's serve people like Jesus did: to free people from the bondage of sin and death with the truth of the gospel.
Closing:
-Let us recommit ourselves to Christ today: All in.
-Let us deny ourselves by carrying our own crosses: Christ alone and none of me.
-Let us obey His word: Love unconditionally and sacrificially.
-Let us serve one another with humility.
Then the world would know that we are His disciples and followers.
Amen.