Today Pastor Choi presents a Lenten challenge to his congregation: Proclamation of God's Word every day for 40 days.  He talks about the meaning of "to proclaim," explains why proclamation is necessary, and how we do it.  For the transformation of life, he urges every child of God to start practicing this privilege and responsibility to proclaim God's Word daily.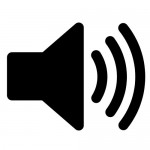 Following is a summary of the sermon:
Proclamation of God's Word    Isaiah 55:10-11
Isaiah 55:10-11           New King James Version (NKJV)
10 "For as the rain comes down, and the snow from heaven,
And do not return there,
But water the earth,
And make it bring forth and bud,
That it may give seed to the sower
And bread to the eater,
11 So shall My word be that goes forth from My mouth;
It shall not return to Me void,
But it shall accomplish what I please,
And it shall prosper in the thing for which I sent it.
Introduction
(Invite the congregation to read aloud Isaiah 55:10-11 with me).
This Wednesday the season of Lent begins.  In the Church Calendar, after the hustle and bustle of the Advent season, Lent falls upon us rather quietly.  It begins with Ash Wednesday and ends on the day before Easter. Not counting 6 Sundays in between the two days, Lent consists of 40 days of self-reflection and meditation on God's Word.   It is the season of prayer, repentance, almsgiving, and self-denial in preparation of Easter.  As pastor of the church, I am bringing you another challenge for Lent.  (Remember what we did last year?  We prayed for everyone in the church directory for forty days).  I am excited to announce this year's Lenten Challenge: Proclamation of God's Word.  I got this idea from a book written by Derek Prince: Prayers and Proclamations.
Looking at the title of the challenge, some of you may wonder if you are supposed to preach a sermon to others.  Don't worry.  That's not what I have in my mind.  Rather, I want everyone to proclaim God's Word every single day during Lent (if you want to, you can even proclaim God's Word on Sundays as well).  Yes, every single day for the next 40 days, you're encouraged to say aloud God's Word to yourself.  That's the challenge.  Let me explain how it works.
Content
What Does It Mean "to Proclaim?"
First of all, let me explain what I mean by "to proclaim."  It means "to cry out" or "to shout forth" (originated from the Latin word 'proclamare').   It also has a connection to a Greek word "to confess (homologeo)."  In Greek, "to confess" means "to say the same as".  So, "to proclaim" God's Word is "to say the same thing with our mouths as God has already said in His Word" (Prayers & Proclamations, Derek Prince, p. 11).  The closest example of the activity of proclamation is this: a herald proclaims king's edict to the people saying, "Oyez! Oyez!"  We do the same thing with God's Word: not in front of others but to yourself.
Why Proclamation?  For the transformation of our lives.
Proclamation is more than just saying any human words aloud.  You are proclaiming God's Word that has power to create and change environments.  E.g.  Remember how God created the universe?   With His own spoken Word.  For instance, in Genesis 1:3, God said, "Let there be light" and there was light.  In Genesis 1:24, God said, "Let the earth bring forth living creatures after its kind: cattle and creeping things and beasts of the earth after their kind; and it was so. 
When we do the same with God's Word, something happens in our circumstances.   How?   God's Word that goes forth from our mouths will not return to us void; it will accomplish what God pleases and it will prosper in the thing for which it is sent (Isaiah 55:11).   So, why proclaim God's Word?  Because we want to see our lives transformed by God's Word and by its power: our faith will grow, we become bold and we will face the day with the conviction that the Lord is with us.  Proclamation is a means of releasing God's tremendous power unto our lives and circumstances.  There's no more effective way to release God's power than proclamation.
Derek Prince says that too many believers are unaware of this spiritual truth and live their lives without experiencing the changing power of God's Word in their circumstances.  I agree with him.   It's time that we reclaimed this spiritual privilege and blessing that is available to every child of God.  When we learn how to proclaim God's Word into every situation, from our personal needs to international crises, we will see God's creative power that transforms our circumstances and us.  It's time that we exercised the privilege and responsibility to proclaim God's Word every day.
A word of caution
Although learning to proclaim God's Word into circumstances sounds simple, the Word of God we proclaim won't be effective at all until we learn to reverence God's Word.  Even though we proclaim God's Word until our faces are blue, unless we bring in our reverent attitude towards God's Word, it won't work.
Listen to Isaiah 66:1-2:  Thus says the Lord:
"Heaven is My throne,
And earth is My footstool.
Where is the house that you will build Me?
And where is the place of My rest?
2 For all those things My hand has made,
And all those things exist,"
Says the Lord.
"But on this one will I look:
On him who is poor and of a contrite spirit,
And who trembles at My word.
Have you noticed here that God in heavens won't be impressed with all the human works and achievements in the world?   Indeed, Jesus said, to God the clothing of King Solomon in all his glory wasn't as impressive as the lilies of the field (Matthew 6:29).  Yet, Isaiah points out certain individuals who will attract God's favor: poor, of a contrite spirit, and who trembles at God's Word.  God looks for and favors those who show holy reverence for His Word. 
Why we should tremble before God's Word?  In his book "Prayers & Proclamations" Derek Prince points out two reasons:  First, the very Word of God will judge us in the last day.  Listen to Jesus: He who rejects Me, and does not receive My words, has that which judges him—the word that I have spoken will judge him in the last day (John 12:48, NKJV).  Each time we open the Bible and read it, "we are looking at that which will one day judge us.  No wonder we should tremble at it" (ibid. p.35).
The next reason is that through the Word of God will Jesus and God come to us.  Listen again to Jesus: Jesus answered and said to him, "If anyone loves Me, he will keep My word; and My Father will love him, and We will come to him and make Our home with him (John 14:23).  Note here We–Jesus and His Father.  They both will come to us and make their home with us.  How will they come?  Through God's Word.  When we read God's Word, God (the Father and the Son) come into our lives and make home with us.  Imagine that Jesus is coming to your house.  You would vacuum, dust, and get everything ready to invite Him to your living room.  As soon as He steps in, you would fall down before Him and worship Him.  But, then, not only is He coming to your house, He is also bringing His Father with Him.  Wow!  You would be overwhelmed with a sense of awe.  The same thing happens spiritually every time we open God's Word.  Shouldn't we, therefore, show a much greater sense of reverence and awe to God's Word? 
How to Proclaim?  Three steps: Proclaim, Thank, and Praise.
Say aloud the appropriate Scripture with bold and unwavering confidence.  Personalize it by replacing "we," "us," or "you" with "I" or "me."  Accept the Scripture proclaimed as true, even before you see its actual outworking in your situation.  Thank God and praise Him for the transformation of your life.
For Maximum Benefit
Ask the Holy Spirit to make "alive" to you any Scriptures that are appropriate to your particular situations.  Remember: God's Spirit always works together with God's Word.  He is our teacher who makes God's Word alive and relevant.  Ask for His help.
Also, read the Scriptures through many times—out loud, if possible.
Gradually proceed from reading aloud to systematic memorization.
So, this is how we will do proclamation of God's Word through Lent.  For the next seven Sundays, in the bulletin insert, I will provide three or four verses for the coming week.  We will proclaim those verses together as a congregation each Sunday starting today (Do it now).  Then, you go home and proclaim God's Word throughout the week until the following Sunday and we will repeat it seven times.  How long will it take each day to proclaim God's Word?  3 minutes max each day, but the benefits will be tremendous for your spirit, soul, and body.
This morning, I will also provide a booklet for those who are serious about proclaiming God's Word for the next seven weeks (on your way out, the ushers will hand out one for you).   So, throughout Lent, we will proclaim God's Word in the following seven areas of our lives: salvation and holiness, overcoming negative thinking, protection from evil, financial and physical needs, national and international affairs, Christianity and opposing forces, and testing and trials.
Conclusion
I have been doing this proclamation of God's Word for at least a couple of years.  My daily practice prepares me to face the day with courage and faith.  Proclaim God's Word over and over again every day.  Speak them out loud until the Scriptures become part of your thinking and attitude.  Personalize it and accept God's promise for you.  You will see your lives transformed forever.    Amen.