Today Pastor Choi talks about Jesus' healing ministry.  He points out that God's healing is still available in the 21st century.  He also reminds the congregation to do three things before they seek divine healing: first, say "God's will be done."  Next, leave no sin unresolved.  Third, believe that God can heal the sick.  He exhorts the congregation to claim God's healing with faith and perseverance.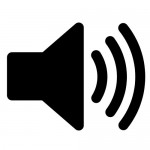 Jesus' Ministry. Healing
Following is a summary of the sermon:
Jesus' Ministry (3): Healing                             Matthew 8:1-4
Matthew 8:1-4   New American Standard Bible (NASB)
Jesus Cleanses a Leper
8 When Jesus came down from the mountain, large crowds followed Him. 2 And a leper came to Him and bowed down before Him, and said, "Lord, if You are willing, You can make me clean." 3 Jesus stretched out His hand and touched him, saying, "I am willing; be cleansed." And immediately his leprosy was cleansed. 4 And Jesus said to him, "See that you tell no one; but go, show yourself to the priest and present the offering that Moses commanded, as a testimony to them."
Introduction
In the past two Sundays we learned what Jesus has done for people in His ministry.  First, He taught.  His teachings were full of truth, grace, and wisdom.  Jesus' teachings are priceless and it would be tragic if we don't learn from them.  They are recorded in the Bible and that's why I urge every child of God to get into the Word of God to be fed by and live on Jesus' teachings.  Jesus also preached.  He proclaimed the Kingdom of God—that is to come and that is here and now.  While we await the Kingdom of God to come with Jesus' Second Coming, we live out God's Kingdom here and now by keeping Jesus' Word.  We live it out by on-going repentance of our sins and forgiveness of each other's sins.
Today, as part three of my series, I will speak about the healing ministry of Jesus.  Once a pastor calculated how much time Jesus spent during His public ministry for healing of the sick.  He claimed that about 2/3 of Jesus' time was devoted to healing and the rest to teaching and preaching.  Just for this reason alone, it is worth our time looking into the healing ministry of Jesus.  After careful research on this topic I realized that there is no way for me to cover the entire subject of divine healing with one sermon.  Therefore, this morning I would focus on the following two things: first, divine healing is still available in the 21st century.  Second, what we need to remember when we seek God's healing.
Contents
History of the divine healing in the Scriptures: 
Throughout the Scriptures, both Old and New Testament, we see God heal His people.  The God whom we worship and serve is the God of Healing.  Begin with the name Rafael—God of Healing (Immanuel, Israel, Michael, El Shaddai, El Elyon, and Bethel).  YAHWEH God declares, "I am the Lord who heals you" (Exodus 15:26). 
Here are three examples in the Old Testament where God made people whole again.   First, God healed the infertility problem among the women of Abimelech (Genesis 20:17).  Second, He healed King Hezekiah's unknown sickness at the point of death and added 15 more years to his life (2 Kings 20:1 ff).  Third, He cured Naaman's leprosy (2 Kings 5).
Jesus our Lord also healed many people during His Ministry on earth.  He even raised the dead (Luke 11, John 11).  In fact, He healed every disease (Matthew 4:23).  To name the few, He healed the people of paralysis (Matthew 4:24), hemorrhage (Matthew 9:22), blind (Luke 18:43), deaf and dumb (John 5:10), dropsy (Luke 14:2), epilepsy (Luke 9:42), and leprosy (Luke 17:11 ff).  He also healed the people who were oppressed by demons (Mark 9:14 ff).  He came to set people free from the bondage of pain and suffering.
Even after Jesus ascended into heaven, God's healing ministry continued in the Early Church: this time by the hands of Jesus' Apostles.  I am going to give you a couple of examples. 
First, Peter and John (Acts 3).  One day, they were going up to the Temple in Jerusalem to pray.  It was in the afternoon around 3 o'clock.  At the gate of the Temple, a man lame from birth was begging for alms from the people who entered the Temple. When the beggar asked for alms from Peter and John, Peter said, "Silver and gold have I none, but I give you what I have.  In the name of Jesus, rise and walk!"  Then, Peter took him by the right hand and raised him up; and immediately his feet and ankles were made strong.  The man stood up, and began to walk, jump, and praise God. 
Next, Paul the Apostle did many healings as well in the name of Jesus.  One time, he was shipwrecked at an island (Malta) along with other 275 passengers (Acts 27:37 ff).  He cured the father of the chief of the island and later many others with diseases and led the entire island to Christ (Acts 28:8-9). 
What about the churches in the first century?  Yes, they too carried on this divine healing in the name of Jesus.  For instance, in the Corinthian Church, some believers received the gift of healing and used it for the glory of God (1 Corinthians 12:28).  
For the next 2000 years, the Church of Christ practiced and benefited from divine healing of the sick. 
The real question is whether divine healing still happens or not in today's church.  It was thing of the past and no longer God Himself heals the sick, some claim.  He uses doctors instead.   Others like me disagree.  Why?  Because God doesn't change over time.  He is the same yesterday, today, and forever (Hebrews 13:8).  The God of Healing in the Old Testament still heals people today.  The same Jesus in the New Testament still sets us free from the demonic oppressions and ailments in our body and soul (Acts 10:48).  
For more empirical reasons, I asked the following questions for myself: Have I experienced it personally?  (YES, I have and in fact more than once too)  Do I personally know people who are healed in the name of Jesus?  (YES, I do)  Have I seen God's people healed in my own ministry? (YES, I have)—one time in Michigan, we prayed for God's healing in the congregation and for 18 months we didn't lose a single life.  Therefore, with the fullest conviction, I can testify to you that divine healing is still available to those who claim it in the name of Jesus.  Of course, God uses many other means of healing such as doctors, nurses, medicine, and medical technology, yet God still wants you and me to seek divine healing. 
I am going to present now three essential things to remember as we seek divine healing: 
First and foremost, God's will:  Before we claim God's promise of healing, we must bring in our humble attitude—the foundation of answered prayers—God's will be done.
In today's story, the leper said to Jesus, "Lord, if You are willing, You can make me clean." 3 Jesus stretched out His hand and touched him, saying, "I am willing; be cleansed" (Matthew 8:2-3, NASB).  Take this God's promise with you in your prayers and present it to Jesus: Lord, if you are willing, you can make me whole like you did the leper. 
Next, leave no sin unresolved.   Sin must be dealt before we invoke God's healing upon us, because undealt sins block the answers from God (Mark 11:25-26).  Confess every sin before you ask.  Also, forgive your perpetrators.  An unforgiving spirit is a boulder that blocks the path to answered prayers. 
Thirdly, believe that God heals you.  In almost every case of Jesus' healing He emphasized the importance of the person's faith: your faith has saved you (Luke 7:50) or do you believe that I can do for you? (Matthew 9:28) or.  Say to Jesus, "YES, I DO!"  In today's story, the leper said to Jesus, "Lord, if You are willing, You can make me clean."  Say to Jesus, "YES, YOU CAN!" Do not expect to get anything from God if you doubt God's ability (James 1:6-7).  E.g.  My experience with some people who prayed with me for the divine healing.  Believe that you already received it: Therefore I say to you, all things for which you pray and ask, believe that you have received them, and they will be granted you (Mark 11:24, NASB).   Notice the sequence here: believe and it will be granted. 
Once these three conditions are met, we go to God in prayer for healing.  Don't give up after one prayer.  Keep on praying.  In fact, Jesus commands us to be persistent (Luke 18) until we receive the healing or until the Lord reveals the reason why the answer is no like Jesus or Paul (but that's another topic for later time).
Conclusion
My prayer for all of you: may God heal your body, mind, soul, and spirit in Jesus' name. 
Invite the people to the altar in the following steps as Paul did (Acts 28:8): Pray-Lay Hands-Heal.
 I pray: Lord, You are the God of Healing.  You want us to be free from physical illness.  If You are willing, You can make us whole.  We ask for Your forgiveness on everything we've done wrong.  We forgive those who trespass against us.  Every one of them.  We believe that You have already answered our prayers.  We thank You and praise You for the healing.  Have mercy on us.  In Jesus' name, we pray.
People kneel/stand around the altar.
I lay my hands on them saying, "Be healed in the name of Jesus.  Amen."
Leave the rest to God.