Today Pastor Choi talks about God's commandment on fathers: honor them (Exodus 20:12).  Pointing out the reality in America, he exhorts the congregation to reconcile with their earthly fathers not by feelings but by will.  He gives three pieces of advice to those who want to reconcile with their estranged fathers: obey God no matter what.  Forgive.  Be proactive.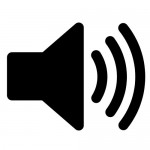 Following is a summary of the sermon:
On Fathers 
Exodus 20:12  New American Standard Bible

12 "Honor your father and your mother, that your days may be prolonged in the land which the Lord your God gives you.

 

Introduction

Happy Father's Day!   Let me begin with a story of my own father.  Had he been alive today, he would have been 107 years old.  He passed away at 59 (I was 11 years old).  He was a kind man and never violent yet dysfunctional due to his alcoholism.  He was often sick and couldn't hold a steady job and left a heavy burden on my mother's shoulders to raise six kids.   I wish he had lived a little longer, but it didn't happen.  I always had the longing in my heart for my father as I grew up into my adulthood.

 

Contents

Reality:  What about your father?  Is he a wonderful father?  Are you proud of him?  Then, be thankful and honor him.
Is he not so good, in fact, a terrible father?  Forgive and still honor him.

Not every one of us is proud of our fathers: in fact, there are many children wish that their fathers would've been different.  E.g.  One year a greeting card company offered free Mother's Day cards to prison inmates.  It was a huge success!   So, for Father's Day, the company did the same: free cards for fathers.  However, this time, unlike the Mother's Day offer, it was received very poorly among the inmates.   Hmmm… it tells us something, doesn't it?   Did you also know that Father's Day is the busiest day of the year for collect calls (because so many fathers are in jail)?   Sadly, many fathers in America have a poor track record when it comes down to bringing up their children right (cf. Ephesians 6:4 says, "Fathers, do not provoke your children to anger, but bring them up in the discipline and instruction of the Lord").

Two kinds of father we see in the Bible: two different Hebrew words are used for father (when no such biblical distinctions  are made for mothers): 

1) Ab:  it occurs in most references for fathers; five out of six times (also used in all occasions for father: e.g.1. father of all who play the harp and flute (Genesis 4:21).  e.g. 2. Paul was the father to all Corinthian believers (1 Corinthians 4:15).  

2) Yalad: (biological fathers) occurs in one out of six times in the Old Testament references.   This one reminds me of the fathers who are good at creating babies but very poor in relationships with their children.   

My heart goes out to those young and grown-up children who have difficult relationships with their earthly fathers.  E.g.  I remember one female student in seminary who refused to call God in Heaven 'Father.'   Why?  Because her difficult and abusive relationship with her earthly father made it impossible to call God 'Father.' Thank God that we have only one perfect Father in Heaven.  Jesus points out that we all have one Father who is in Heaven (Matthew 23:9) (we'd best stop relating the imperfect image of earthly father to that of heavenly Father).

With such reality (of two kinds of fathers) in mind, let's pay attention to the fifth commandment once again: 12 "Honor your father and your mother, that your days may be prolonged in the land which the Lord your God gives you."

Why Should We Honor Fathers?

I asked myself a question: Why should we honor fathers? 

Simply because God commands us to do so (like the other nine commandments in the Ten Commandments.)  It is God's will for us to honor our parents.  It's a commandment of God not an option or suggestion.  If we don't honor our fathers, we are disobeying God.  

This commandment is not conditional, either. 

In other words, God wants us to honor our fathers

Not because of what they have done for us.

Not because of societal pressure or culture.

Not because we may feel like doing it.

But because we owe them our lives.  Like they owed theirs to their parents.  It goes all the way up to God—the Giver of Life.  One reason we ought to honor our fathers is for the life in us.  Proverbs 23:22 says: "Listen to your father, who gave you life."  By honoring our fathers, we ultimately show our respect to God the Giver of Life.

By the way, God promises a reward to those who honor their fathers: a blessed long-life on earth.    

What Does It Mean to Honor?

Honor: Note here that it is different from "obey."  To honor means: to show respect [Nahash, 2 Samuel 10:3].  To Reward [Balaam, Numbers  22:17, 37].  To think more important [sons of Eli. 1 Samuel 2:29].  To make them proud of you.  Not to 'embarrass' [Saul to Samuel, 1 Samuel 15:30].  Not to 'despise' [Jerusalem, Lamentations 1:8, Despise vile men, Psalms 15:4, 1 Samuel 2:30].  To Care for, show affection, glorify, prize and cherish.

How Do We Honor the Unworthy Fathers?

My honest thought: It would've been far easier if the commandment said, "Honor your father and mother only if they deserve it."  Or, "Honor them only when they are good to you."

But, that's not how the commandment is written.  Rather, it says: "Honor your father."  Period.   Plain and simple.  The way I see it is to honor all types of fathers, both good or bad.  

So, the real question is: how can we honor our fathers who deserve no respect or honor from us?   Impossible with our own might, but it is doable in the Lord.  Philippians 4:13, "I can do all things through Christ who strengthens me."

Here are three things to start with to honor your father. 

First, be resolved to obey God no matter what.  Be resolved that you are not going to let your hurts and feelings stand in the way to obey God's commandment.  Resolution determines attitude; attitude determines approach; approach determines outcome (Derek Prince).

Next, forgive him.  Remember the Lord's prayer: forgive our trespasses as we forgive those [our fathers] who trespass against us.   Forgiveness is not done by feelings but by your will. 

Thirdly, be proactive, not reactive.  Honor your undeserving father not because of but inspite of.  This commandment is one of the two commandments in positive formulation in the Ten Commandments [i.e., it is not "You shall NOT…" but "Do…"   When we are proactive, it opens a door for us to honor them in many ways. 

Closing

Folks, for closing, I am going to say a prayer especially for those who have very difficult relationships with their earthly fathers.  Please close your eyes and join me in prayer.  If you need to forgive your father, don't wait for another day to do so.  Now is the time.  

If you want to forgive your father, say after me in silence:  Father in Heaven, it is your will to honor my father.  I am determined to obey you no matter what.  Today I forgive my own father not by feelings but by will.  By myself I cannot do, but I can with your help.   In Jesus' Name.  Amen.