Today Pastor Choi concludes his series on "How to Know God's Will."  There are five ways of knowing God's will.  1. Circumstances (Open/Closed Doors).  2. Family/Friends/Pastors.  3. Peace in Heart.  4. Dreams/Visions/Signs.  5. Word of God.  He points out that the Word of God trumps all other ways of knowing God's will.  He ends his message with a personalized declaration of Romans 12:2.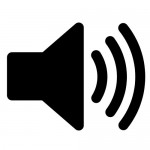 How to Know God's Will. Part 3 of 3
Following is a summary of the sermon:
How to know God's will?   Part 3 of 3                        Romans 12:2
2 And do not be conformed to this world, but be transformed by the renewing of your mind, so that you may prove what the will of God is, that which is good and acceptable and perfect.
Introduction
Begin the sermon with a scenario as follows: you received a check in the mail with $10,000 payable to you with a letter saying that a Mr. Generous in Africa who recently made a huge fortune in diamond mine wants to share it with you; just go to the bank, cash it out, and send back 10% to him in appreciation of his generosity and keep the rest to yourself.
What would you do with it?  How would you discern God's will in here for you?
Recap: Last week, we learned about a prerequisite for knowing God's will: to get our hearts ready to do His will comes before we expect to know God's will.  In particular, we talked about three obstacles in the path of knowing God's will: the unwillingness to come out of comfort zones, the failed acknowledgement of Jesus as the Lord, and the heart that seeks self-glory rather than God's glory.  When these obstacles are removed, then, we are 80% ready to know God's will.  The other 20% is how-to's.
Let's take a look at today's verse one more time.  Please turn to your bulletin to follow along as I read it to you, this time, with my commentaries.
And do not be conformed to this world [Stop being conformed to this world; stop bench-marking the world; stop imitating the world; stop being shaped by the worldly principles and stop living after them such as cravings/desires/lusts of the eyes/pride—1 John 2:16], but be transformed [keep being meta-morphow-ed (metamorphosis): constant and daily transformation] by the renewing of your mind [ana-kaino-sis: thorough renewing of your mind], so that [the end result] you may prove [do-ki-ma-zo: test and prove—potter testing clay vessels that he made against the light] what the will of God is, that which is good and acceptable and perfect [acknowledge that every will of God is good, acceptable, and perfect for you].  
Apostle Paul warns us here that bench-marking the world and living after its values and principles is dangerous and harmful for believers, because it will surely cloud our minds to discern God's will (E.g. cataracts in the eye cloud vision).  We ought to wash away the worldly influences from our minds and hearts with God's Word and prayer.  Paul also reminds us that it is our job to test and prove what God's will is for us.  No one will do it for us.  We have to do it ourselves.  Of course, God provides the tools to do the job, but still we need to do it.  That's what today's sermon is all about: how to know God's will.
Contents
Two kinds of God's will: When it comes down to God's will, there are two kinds: general and specific.
General will of God: is revealed in the written Word of God commonly called the Bible (Ephesians 1:9: He [God] made known to us the mystery of His will, according to His kind intention which He purposed in Him).
"General" means that it applies to all.  E.g. Ten Commandments in Exodus 20 such as You shall have no other gods before Me, You shall not murder, You shall not steal,..).  Also, be holy as God is holy (Leviticus 11:44).  Rejoice always, pray without ceasing, and be thankful in all circumstances (1 Thessalonians 5:16-18).
Specific will of God: "Specific" means that it only applies to certain individuals in their unique situations.  E.g. Jesus' death on the cross, …, Should I marry "John Doe" or "Jane Smith?"  Should I take this new opportunity or not?
We can know God's general will in the Scriptures.  We also are most interested in knowing God's specific will for us.  Here's a thing to remember between the two: the more familiar we are with God's general will, the easier for us to know God's specific will.  The more we are trained in God's Word, the easier to discern God's specific will for us.  Derek Prince once said, "A Christian who ignores his Bible has no right to hear from God." In other words, unless we are willing to do God's general will first, God wouldn't bother revealing His specific will for us.
So, let's proceed with that understanding.
How do we tell God's will in specific situations?
There are five ways.  God approves them all; He uses them all to reveal His will for us.  All of them are attested in the Bible, too.  Each way is practical; each one works and deserves our attention.  We need to practice all five and familiarize ourselves with them so that we may understand God's specific will for us.
Circumstances (2 Corinthians 2:12— Now when I came to Troas for the gospel of Christ and when a door was opened for me in the Lord): This approach is called, "open door/ closed door."  In fact, we are most familiar with this approach and often use it.  Open door means God's leading us to that direction.  Closed door means He is not.  This approach, however, is not always reliable.  In other words, not every open door is God's will and vice versa.  We can be confused with this approach, because our enemy can entice us with open doors and discourage us with closed doors (he can disguise himself and approach us as an angel of light –2 Corinthians 11:14).  There are times that we need to persist even when the door is closed.  E.g.  A certain believer's visa application to the U.S. was rejected 24 times, yet he persisted and got it on the next try.  There are also times that we need to reject "the wide open door."  E.g.  Jesus had an opportunity to avoid the crucifixion (Matthew 26:53—twelve legions of angels), yet he persisted on it, because it was God's will for Him to die on the cross in humanity's behalf.
 Family/Friends/Pastors (1 Samuel 28:6—When Saul inquired of the Lord, the Lord did not answer him, either by dreams or by Urim or by prophets.): We use this approach a lot.  God used prophets such as Moses and Samuel to give His will to His people.  God can also use our loved ones (family, friends, church members, pastors) to guide us into the right path.   When you go to them for counseling, though, make sure that they are in sync with God's will: otherwise they can mislead you.  E.g.  My brother asks me of God's will for him.
Peace in heart (Philippians 4:6-7— Be anxious for nothing, but in everything by prayer and supplication with thanksgiving let your requests be made known to God.  And the peace of God, which surpasses all comprehension, will guard your hearts and your minds in Christ Jesus.): We often say to each other, "Pray about it!"  So, we do pray for God's directions.  As we pray about certain things, and when we have peace in our hearts, we take it as God's will.  E.g.  My college entrance exam.
Visions/Dreams/Signs (Matthew 2:13—an angel of the Lord appeared to Joseph in a dream and said, "Get up! Take the Child and His mother and flee to Egypt"): Sometimes God uses visions and dreams to guide us into His will.  E.g. Paul's ministry team was redirected to Macedonia from Asia (Acts 16:9-10).  E.g.2. Joseph, son of Jacob, who was directed by dreams (Genesis 42:9).
Word of God (2 Timothy 3:16-17: 16 All Scripture is inspired by God and profitable for teaching, for reproof, for correction, for training in righteousness; 17 so that the man of God may be adequate, equipped for every good work):  We seldom use this approach.  We rarely read the Bible to know God's will, both general and specific. Therefore, this is the least familiar way to us among the five.  Out of the five ways, though, this is the most reliable means.  Even though it takes time to wait on God's Word, this is the surest/safest way to confirm God's will.  Even though I get a confirmation or two from the Lord through other means, I would make sure that I get a specific one from God's Word.
How do we discern God's specific will using the Bible?  We do so through daily reading, not by random pick of the passage.  E.g.  A poor way of doing it is the 'finger approach': put your finger on a verse.  One man just did that and his finger landed on a verse, "He went away and hanged himself" (Matthew 27:5).  "Not a very good verse," he thought, and he did it again.  This time he put his finger on the verse that said, "Go and do the same" (Luke 10:37).  The third time is a charm, right?  The third verse he found said, "What you do, do quickly" (John 13:27) (Leslie and Bernie Flynn, God's Will: You Can Know It).  E.g. 2. Going into an English speaking congregation, the Lord spoke to me through Moses' encounter with God (Exodus 4:10-12).
All five ways work.  However, God's Word outweighs all others. In other words, when any of them are in conflict with God's Word, God's Word trumps everything else.  All other means should align and match with God's Word.  If you don't have affirmation of God's Word, wait until you have one.
Let's revisit our scenario of receiving the $10,000 check in the mail (by the way, a similar thing happened to me before; only the invitation came by email).   E.g.  You receive a check in the mail with $10,000 payable to you with a letter saying that a man in Africa made a fortune in diamond mine and he wants to share it with you; just go to the bank, cash it out, and send 10% to the sender and keep the rest to yourself.  You might say, "Praise God!"  But, wait!  Before you drive to the bank, let's go down the checklist here.  Check #1: is this an open door?  Sure, it is.   You may even think God blesses you with this check.  Check #2:  Speak to your spouse about it.  What would s/he say?  Check #3: do you have God's peace in you by doing that?  Well, you kind of have a suspicion, but you still justify that you can use the money for good.   Check #4: No dreams/ visions/ signs here, but you might remember the Chinese fortune cookie message the other day saying, "Something good is on your way."  Check #5:  What does the Bible say?  You might not have one in mind, but here's one for you: Test every spirit (Beloved, do not believe every spirit, but test the spirits to see whether they are from God, because many false prophets have gone out into the world—1 John 4:1).  After this, you realize that this is a scam and you throw it into the trash can.   
Conclusion
God wants us to know/ do His will every day and glorify Him.  He is eager and ready to reveal His will to us.  To know God's will is not only possible but is also our duty.  Let's say to God that we will follow God's will, whatever it takes, and then we will clearly know His will for us (Colossians 1:9— we have not ceased to pray for you and to ask that you may be filled with the knowledge of His will in all spiritual wisdom and understanding).   
Let's end with a personalized declaration of Romans 12:2.  To the Lord and to the world I declare: I will stop bench-marking this world.  Instead, I will be transformed every day.  I will renew my mind by getting into the Word of God.  I will also renew my heart by prayer, so that I may test and prove what the will of God is for me, good and acceptable and perfect.  In Christ's name, Amen.