"Comfort Ye, Comfort Ye, My People," says your God (Isaiah 40:1).  Today God speaks to us contemporary believers in Christ though the mouth of Prophet Isaiah that it is not the time that we focused on our own comforts.  Rather, it is time that we focused on others' needs and comfort them by speaking to their hearts.   Pastor Choi explains the meaning of comforting the afflicted and what's the best way to comfort them–by speaking to their hearts.  He challenges the congregation to reach out to the afflicted throughout the Advent season.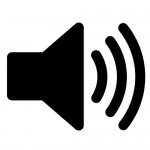 Comfort Ye My People
Following is a summary of the sermon:
Comfort Ye My People                           Isaiah 40:1-2
Isaiah 40:1-2
King James Version (KJV)
40 Comfort ye, comfort ye my people, saith your God.
2 Speak ye comfortably to Jerusalem, and cry unto her, that her warfare is accomplished, that her iniquity is pardoned: for she hath received of the Lord's hand double for all her sins.
Introduction:
Explanation of the Church Calendar: Unlike the regular calendar, it begins with the Advent season, the four Sundays before Christmas, typically falling at the end of November.  It has the seasons of Advent, Christmas, Epiphany, Lent, Easter, and Pentecost until the next Advent.  We are entering the season of Advent today.
The word Advent originates from the Latin word— "coming."  In this season, we remember and anticipate the coming of the Lord Jesus.
During the season of Advent, we anticipate the second coming of Christ, because His first coming has already been fulfilled.  The Bible says, the first time, Jesus came to save us from our sins.  When He comes second time, He will come, not for the redemption of the world, but for the judgment of the world.  He is coming as the Judge, not as the Savior: "28 so Christ was sacrificed once to take away the sins of many; and he will appear a second time, not to bear sin, but to bring salvation to those who are waiting for him" (Hebrews 9:28).
This morning, let us ponder the reasons why God sent Jesus to earth for the first time two thousand years ago: to comfort God's people and deliver them from the bondage of their sins.  In fact, hundreds of years before Jesus was born, through the mouth of Prophet Isaiah, God revealed Jesus' mission for His people: comfort.
Begin with listening to "Comfort Ye My People"–one of the songs in Handel's Messiah: "Comfort ye, comfort ye My people, saith your God. Speak ye comfortably to
Jerusalem, and cry unto her, that her warfare is accomplished, that her iniquity is pardoned" (lyrics are based on Isaiah 40:1-2). 
Comfort:
Definition: "to make somebody who is worried or unhappy feel better by being kind and sympathetic towards them" (Oxford Advanced Learner's Dictionary).
Pay attention to the word "Comfort" in verse one: it's a verb and a double imperative.  Twice God commands to comfort.  E.g. To make sure the news is clear, the reporter used to say "Repeat" between the same news.  Here we see God do the same showing His clear intention to comfort His people.
Note here that God doesn't command to comfort those who are already comforted.  There's an old saying among the preachers: Comfort the afflicted and afflict the comforted.  Obviously, here in the verse, God wants to comfort His people, because they were already afflicted.
Ye:
Comfort Ye (Second person plural).  Who are 'Ye' here?  Whom does God speak to?  Three possibilities: 1) Septuagint Bible (Greek translation of the Hebrew Scriptures in the 3rd Century B.C.) says 'priests'—the preachers like me.   2) Other commentaries say 'heavenly court.'    3) God speaks to you this morning: comfort.
If God still uses the Bible to speak to us, this verse is for us: God wants you and me to comfort the afflicted.  In other words, it is not the time for us to focus on our own comfort.  Rather, it is time that we focused on others' needs and the comforts of the afflicted around us.
My People:
God is interested in comforting the people, particularly His people.  Who are God's people here?  You may say, Israel.  You are right, but there's more.  It is true that God has called Abraham and his descendants Israel to be His beloved children in the Old Testament.  He also calls you and me to be His people in Christ in the New Testament: we call Him Abba Father.  He calls us children.  As our Heavenly Father, He minds our welfare, both physically and spiritually, both temporal and eternal.  We are His people and His business.  We are the object of God's comfort.
Did you also know that God has chosen you long before the creation of the world?  Long before you were even born.  Mind boggling, isn't it?   Listen to what Psalmist says to God in prayer: "Your eyes saw my unformed body; all the days ordained for me were written in your book before one of them came to be" (Psalm 139:16).  Yes, He has chosen you long time ago and has mapped out your entire life: He knows not only what happened to you, what's happening to you now, but also what will happen to you in future.  He sees the entire picture of your life.  So, you can relax and put your trust in Him.   You are God's People and He is your God.   He never regrets that He has chosen you to be His child, because His gifts and call are irrevocable (Romans 11:29).  Rest assured that you are His child forever.
As our God, the LORD considers our business His.  As God's people, God's business is ours, too.  God protects us, cares for us, and cares about our needs.  As much as He provides us with His presence, protection, and promises, He also expects us to stay faithful to Him: worship Him only, to gladly obey His commands, and to bring honor and glory to His name in our daily lives.  He loves those who gladly submit themselves to Him every day, not grudgingly.  He works with those who offer themselves to Him as an instrument of peace and righteousness.  We are in such a relationship with our heavenly Father.  The Bible calls it a covenant relationship where the LORD is our God and we are His people.   In this relationship, if we go astray from Him, God holds us accountable and brings us back to Him through chastisements.  E.g.  Like the one Israel had with Jehovah God—the background of today's text: after the Babylonian exile for 70 years due to their idolatry and disobedience, God brings them back home.
A little bit of historical background: after the people of God committed the sin of idol worship and injustice, the nation of Israel was destroyed by a foreign enemy.  They, for the next 70 years, paid their wages of sin through the humiliation of slavery.  After the time of hardship had passed, God spoke softly to them saying, "My people, your humiliation and hardships are over.  It is time that you were restored and comforted."
Speak tenderly (v. 2):
How do you comfort someone?  One way to do it is to speak tenderly [literally, speak to the heart] (v. 2).  It is like you saying to a crying child, "Come on now, child" wiping the tears from his/her eyes and giving a hug.  Whatever you do or say, it must register to the heart of the one afflicted.
By the way, have you ever tried to comfort someone who was afflicted with either physical pain or emotional suffering?  Was it easy?  Was it hard?  In my experiences, it was never easy.  E.g. I once paid the pastoral visit to one family who lost their precious child due to Sudden Infant Death Syndrome.  I discovered that it was not the time for theological elaboration explaining why bad things happen to us.
So, how do you comfort someone?  Of course, we can do that with God's word of assurance and hope like the one in today's text.  We can also comfort people by being empathetic (being in their shoes) with them.  By being sympathetic with them (suffering together).  By simply being there for them.   A lot of times you don't even need to say a word.  Just be there.  Your presence will do it.
Action point: Reach out this month to at least one person who is afflicted and speak to their hearts in the name of Jesus.
Let us pray.