At Christmas Eve service, Pastor Choi reminds all God's people of what Christmas is all about: 1. Christmas is about God who predestined Christ's birth before the beginning of the universe. 2. Christmas is about us who we are in need of forgiveness and love.  3. Christmas is about Christ the Savior who died for all sinners.  At the end of the message, he invites people to accept God's greatest gift—Jesus Christ the Savior— into their hearts.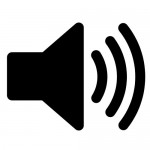 Following is a summary of his message:
A Christmas Reflection
Tonight I am going to talk about names—more specifically, the meanings behind names.  Let me begin with mine.  I like my name because of its uniqueness.  I have not met one single person yet whose name is exactly the same as mine.  My parents have done a good job.  The meaning of my first name is "laurel tree in the cloud."  My last name means "high as a mountain."  My parents gave me that name hoping that I would become somebody in the future.
Anyway, names are important to all of us even in the Bible.  Did you know that God is in the business of giving names with meanings behind them?   E.g. Jesus (God saves), Joshua – Yeshua.  This name was given even before the birth of the baby.  Jesus was born with a mission.  He was to become the Messiah—the Christ (the Anointed).  His name determined His destiny—that He would heal, teach, and serve humanity with God's love.  His name also determined that He would sacrifice His own life to save the people from their sins.  The same name "Christ" has everything to do with "Christmas."
So, it is appropriate to think about the name "Jesus–God Saves" as we celebrate Christmas tonight.  In fact, it is far more important than any other topic we can talk about such as decorations, parties, presents, and even peace in the world.  Christmas is about "God Sent Us a Savior."
Three points:
Christmas is about God.  Without God, there would be no Christmas.   Celebrating Christmas without thinking and thanking God is meaningless, because Christmas is about the birth of Christ and it is God who planned the birth of Christ meticulously and flawlessly.   God predestined Christ's birth before the creation of the universe.  He initiated it.  He planned it.  He designed it.  He executed it at the right time, at the right place, with the right people.  Christmas is about God.
Christmas is about Us.  There would be no Christmas without us.  Celebrating Christmas without thinking about who we are and about our spiritual needs of forgiveness is meaningless, because without us God would have no one to love, to forgive, and to save.   In fact, God knows everything about us.  He knows that we goof up all the time in our relationships with Him and with others.  In other words, we sin all the time.  There are always consequences for the sins that we commit.  The Bible says it is death (spiritual, physical, and eternal).  At the same time, God loves us so much that He wants to rescue us from the consequences of our sins.  That's why He prepared the Savior who would pay the wages of our sins on our behalf so that we would go free and so that we would be in the presence of God forever.   That leads us to the next point.
Christmas is about the Savior.   There would be no Christmas without the Savior Jesus.   Celebrating Christmas without taking Jesus as Savior is meaningless and disastrous, because you ignore and bypass the greatest gift of all that comes from God exclusively for you.  That Gift of God is Jesus, the Savior for all sinners.   Not just for a few good ones.  Not just for Jews or Gentiles.  He is the Savior for all.  For you and for me and for everyone in history!
Tonight God gives His Son to you, because He loves you.  Even if you were the only one person to save, God would still send His Son Jesus to save you!   So, tonight, accept Jesus the Messiah into your heart.  Ask for forgiveness of your sins and you will receive it through Jesus the Savior.   Christmas is about "God Sent Us a Savior."
The Sinner's prayer: Jesus, I take you as my Savior and Lord tonight.  Forgive me my sins and cleanse me through your precious blood.  Thank you, Jesus, for loving me and saving me from my sins and making me God's child.  In Jesus' name, I pray.
Amen.