Today Pastor Choi designates 2016 to be the Year of Prayer.  Beginning with the definition of prayer, he covers basic characteristics of prayer. He exhorts the people of God to call unto God throughout the year so that they may undeniably experience the living God who answers their prayers.
    2016-the Year of Prayer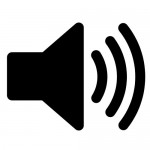 The following is a summary of the sermon:
2016: the Year of Prayer     
Jeremiah 33:3   New American Standard Bible (NASB)
'Call to Me and I will answer you, and I will tell you great and mighty things, which you do not know.'                       
Introduction
The top ten most googled New Year's Resolutions in 2015: the top ten most searched "how-to" questions in the U.S. during the week before and the week after New Year's Day 2015:
1. how to get rid of stress
2. how to make kale chips
3. how much water should I drink to lose weight
4. how to write a resignation letter
5. how to cook lentils
6. how to cook cabbage
7. how to write a letter of recommendation
8. how to cook collard greens
9. how to steam broccoli
10. how to crochet a beanie  (Olivia B. Waxman, Here Are the Most Googled New Year's Resolutions –http://www.msn.com/en-us/news/technology/here-are-the-most-googled-new-year%e2%80%99s-resolutions/ar-BBo3D9a?ocid=spartanntp)
Well, one thing is for sure: people want to get rid of stress.  Let me tell you the best answer to that quest: prayer.   Let's think about prayer this morning.
Contents
I don't exactly remember how my prayer life has started.  Neither can I recall when I first started praying to the Heavenly Father or who taught me to pray.  I never took a course on prayer such as "Prayer 101: Introduction to Prayer," either.  Yet, sometime in high school, I started praying to God.   
Prayer is the breathing of our soul. 
Let me define what prayer is before I go further.   
Oxford Dictionary defines prayer as follows: a solemn request for help or expression of thanks addressed to God or an object of worship.   
Here's my own definition: prayer is a series of thoughts or words, either spoken or unspoken, directed to God on behalf of others or for self.   
Another definition: prayer is the breathing of our soul to God.    
Whatever definition you follow, one thing is for sure:  prayer is an activity of our soul.  Prayer is to our soul as breathing to our body.  Without it, our soul perishes.  With it, our soul thrives. 
We learn to pray by doing it, not by studying about it.  
If someone asks you what breathing is, you may explain that it is 'the process of taking air into and expelling it from the lungs' (Oxford Dictionary).  But, anyone can breathe in and out with no understanding on the lungs; where they are located in our body and what they do, right?  In fact, we naturally breathe in and out; we never stop breathing until we die.  Same thing goes with our prayer.  When we first confess that Jesus Christ is our Savior and Lord, our spirit becomes alive and our soul begins to breathe, that is, pray.  From that day on, our new born soul is to pray to God without ceasing. 
You don't need a sermon or training to start praying.  You just pray like a new born baby breathes from the moment of birth without training.  You learn as you go. 
Prayer works. 
Some of us are skeptical about prayer when it comes down to actual praying.  However, don't say that prayer doesn't work until you try it.  E.g. When I first started praying, I was not 100% sure about the effectiveness of prayer.  In fact, I wondered about the practicality of prayer: whether it works or not; and if so, how exactly God answers prayers.  So, one year in college, I decided to experiment on prayer.  I started a prayer journal where I recorded all my prayer requests: the date I started praying, the contents of prayer, the date it was answered, and how it was answered.  I kept journaling for the next six months.  At the end of the sixth month, I found 96 entries in the journal.  To my great surprise, I found every single one of them answered in one of the following ways: YES (majority). NO (some).  WAIT (a few).  That's how I discovered that prayer is real, not just a psychological hypnosis to comfort myself (note: prayer is not eastern style of meditation, either).  
Fasting is a prayer that works 'fast.' 
Some of you heard about fasting.  What is fasting?  It is more than skipping meals.  Fasting is an intense prayer.  It is a prayer that works 'fast.'  There came the time when I did some serious prayers with fasting, especially during my major crises in life.  Pouring my soul in anguish, I would cry out onto the Lord to deliver me from my troubles.  The Almighty God surely listened and answered my humble pleas in the ways beyond my imagination.  Praise God!  If you haven't tried fasting, try it.  It works really well and fast. 
God speaks to us in the ways that we understand. 
I must point out that prayer is a two way communication: we speak to God and God speaks to us.  Most of us consider prayer, however, as one way street: we are good at telling God our shopping list but poor at listening to God.   
So, how do we listen to God?   God uses many different ways to speak to us: to some, through visions and dreams.  To others, through audible voices of angels.  To more others, through the open doors and closed doors.   And, through the Scripture passages, too.  No matter which way God communicates with us, let us not forget: He speaks to us in the ways that we can clearly understand (this one requires some training.  I will talk about this later; how to discern His voice).   
One of the ways that God speaks to me in prayer is reasoning: through questions He leads me to come to my own conclusion.  Whenever He does that, I find Him very gentle and kind, patiently listening to my worries and frustrations.  Then, He leads me through reasoning to His assurance that eventually takes away my worries.    
The result of Prayer: peace and assurance 
After prayer, we come out of God's Throne Room with the assurance that He is in control, faithful, and alive in our lives.  He is not the God who stays aloof from our daily challenges and struggles.  Rather, He is deeply involved in our daily affairs.  No wonder our God is Immanuel ('with-us-God').  E.g. Philippians 4:6-7:  Be anxious for nothing, but in everything by prayer and supplication with thanksgiving let your requests be made known to God.7 And the peace of God, which surpasses all comprehension, will guard your hearts and your minds in Christ Jesus.   
Conclusion 
As your pastor, I designate this year "the year of prayer."  Let's call it: the year of P.U.S.H. (Pray Until Something Happens).  
This year I urge all of us to get on our knees to fulfill God's will for us.  
This year let us refuse to sit in the darkness or despair.
This year let us not stop praying until we see God's promises fulfilled.
This year let us not stop praying until we undeniably experience the Living God. 
This year let us press on and cry unto the Lord to see how He answers us. 
This year let us claim the abundant life that Christ has promised to us.  
This year let us offer our thanks to God for all the answers to our prayers.  
This year let us praise His name among us. 
This year let us declare to everyone that God is alive. 
This year let us walk with God in prayer who leads us in victory.     
Let us pray.